The 2024 FOSSI application launched with off-the-charts energy and excitement, thanks to capacity crowds at HBCU Week College Fairs in Wilmington and Atlanta, hosted by FOSSI founding partner HBCU Week Foundation.
The FOSSI team and 40+ members of 18
FOSSI sponsor companies were on site at both to help spread awareness of the FOSSI scholarship to more than 15,000 students and 30 HBCUs.
In Wilmington, FOSSI sponsor DuPont hosted students at an innovation space and was joined by AdvanSix, BASF, and Chemours, to give students an opportunity to see and touch some of the amazing technologies and products created by the chemical and related industries.
Sports television personality Stephen A. Smith, a Winston-Salem State University alumni and HBCU Week Foundation Ambassador, also stopped by the Wilmington college fair to show his support of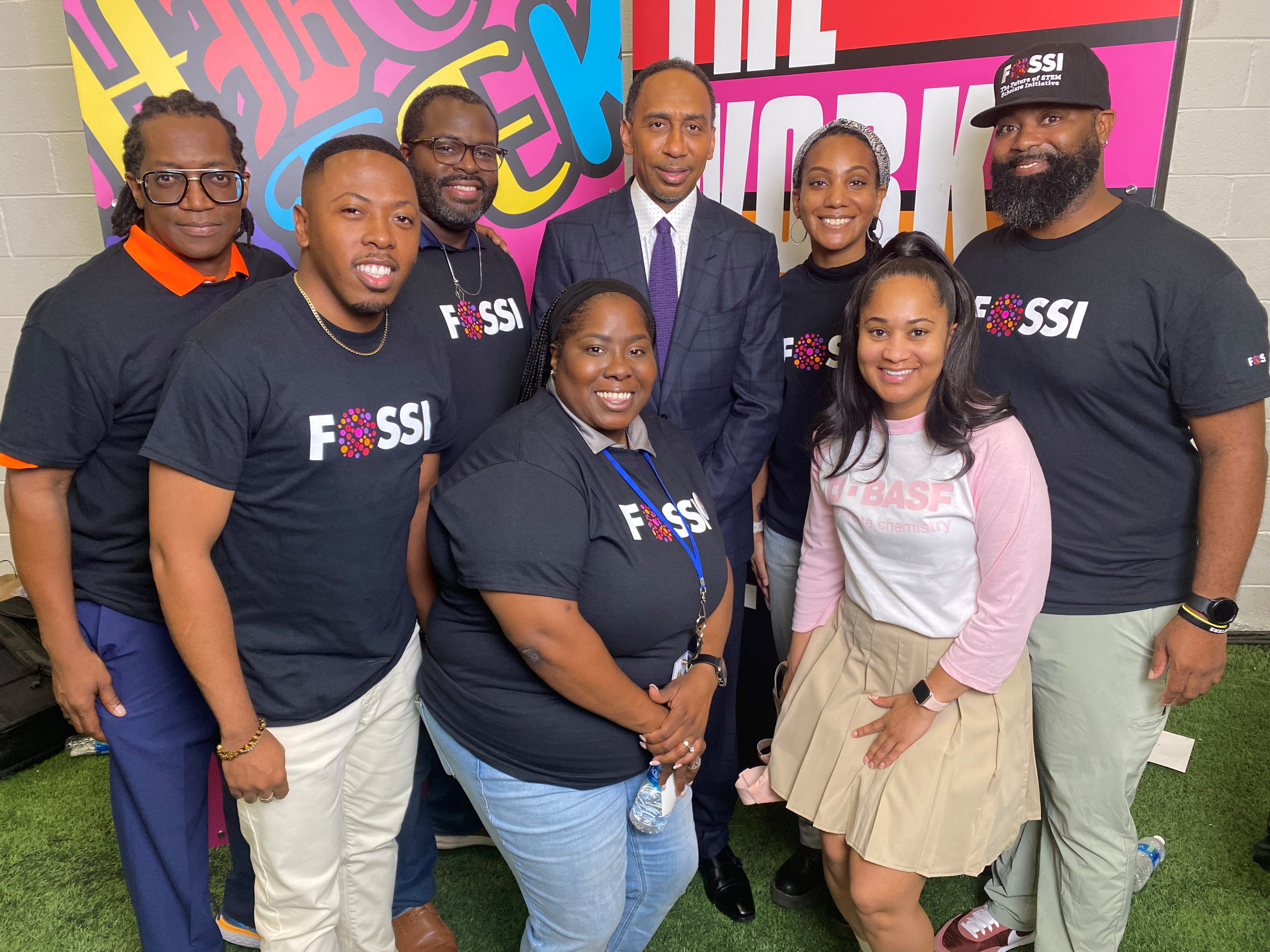 HBCUs and to share some words of wisdom and encouragement with HBCU-bound students.
A huge thanks to HBCU Week Foundation and to our incredible FOSSI partners for helping eliminate financial barriers to higher education and empowering a new generation of outstanding, diverse STEM talent.
If you know of any high school seniors who are eligible for the FOSSI scholarship, please encourage them to apply! The application deadline is January 31, 2024.
Check out more photos from the college fairs below!
We invite companies not currently supporting FOSSI to build their pipeline of outstanding and diverse talent by supporting a FOSSI scholar. Learn more.