Preferred STEM Majors
Preferred STEM majors are identified on a yearly basis by FOSSI administrators based on relevance to the chemical industry and supporting sponsor preferences. Preferred majors may include, but are not limited to:
Chemical Engineering
Mechanical Engineering
Electrical Engineering
Biology
Physics
Chemistry
Math
Computer Science
Biochemistry
Material Science
Environmental Sciences
IT
Sustainability
Agriculture/Science
FOSSI is not intended for students interested in pursuing careers in nursing, medicine, psychology, social sciences and other associated fields. Some fields of study which may be considered STEM may not qualify for FOSSI scholarships.
Where can a FOSSI scholarship take you?
See what you can do with an undergraduate STEM degree in chemical engineering. Learn more about the many rewarding and highly paid career opportunities in the chemical industry.
Requirements
Provide most recent, verifiable high school transcript (Subject to authentication)
Provide proof of acceptance at an HBCU
All application materials must be submitted by 2/15/22, except acceptance letters which can be submitted through 4/10/22
Applicants must:
Be a citizen or legal permanent resident of the United States
Complete or have completed high school with a minimum GPA of 3.0 on a 4.0 scale (unweighted) and be entering their freshman year of college
Pursue studies in a pertinent chemical and engineering industry STEM field. See preferred majors.
Attend an HBCU for the entirety of their college education
Have interest in pursuing a career in chemical manufacturing, engineering, environmental health and sustainability or other related chemical-industry fields
Demonstrate financial need
The FOSSI scholarship can be used for tuition and university-provided room and board. A student may accept additional scholarships but they cannot exceed the total cost of their education. Children of employees of founding partners and sponsoring organizations may apply for the FOSSI scholarship, excluding children of executive-level employees.
Is the FOSSI Scholarship Right for You?
Will you be pursuing a STEM degree at an HBCU?

FOSSI funds 4-year scholarships of $10,000 per year for students majoring in STEM related fields at Historically Black Colleges and Universities (HBCUs). Additionally, FOSSI connects students to leadership development, mentoring and internship opportunities at participating companies
While there are a number of STEM degrees available for students, participating organizations have identified fields of study within STEM that are most pertinent to the objectives of the chemical industry, including but not limited to: Chemical Engineering, Mechanical Engineering, Electrical Engineering, Biology, Physics, Chemistry, Math, Computer Science, Biochemistry, Material Science, Environmental Sciences, IT, Sustainability, Agriculture/Science, and Aerospace Engineering.
Do you meet the application criteria?

Applicants must be completing or have completed high school with a minimum GPA of 3.0 on a 4.0 scale.
Applicants must be entering their freshman year of college, pursuing studies in a pertinent field associated with STEM [as described above], and ultimately attend a Historically Black College or University (HBCU).
Applicants must demonstrate financial need.
Applicants must be a citizen or legal permanent resident of the United States.
Are you able to meet the annual requirements?

The multi-year scholarship will be reviewed annually and is contingent upon satisfactory academic performance (maintaining a 2.5. out of 4.0 GPA) in a full-time course of STEM study at an HBCU.
Are you aware of how changes to your field of study and/or transferring may affect your scholarship?

FOSSI students must pursue studies in a pertinent chemical and engineering industry STEM field. If a student decides to switch to a non-STEM related field of study, they may no longer be eligible for the scholarship.
If a student transfers to a non-HBCU, they are no longer eligible for the scholarship.
How are applications submitted?

Completed applications should be submitted electronically. If absolutely necessary, please mail completed applications to P.O BOX 1546 Wilmington, DE 19899.
Questions about eligibility?
If you have questions about eligibility, please contact scholarship@HBCUWeek.org. Students applying for the scholarship will be responsible for disclosing any potential conflict of interest prior to the selection process.
Scholarship Administration
As scholarship administrator, the HBCU Week Foundation will lead the process for receiving and reviewing applications. Following an initial, quantitative, automated screening process, a selection committee will meet to determine the candidate(s) which best fit relevant scholarship criteria. Scholars will be chosen based on an overall rating and the number of scholarships available.
Meet FOSSI's 2021 Inaugural Class
In FOSSI's inaugural year, we're thrilled to welcome our 2021 class - 151 exceptional high-school seniors who were chosen to receive $40,000 scholarships ($10,000 per year) to pursue STEM degrees at HBCUs.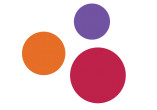 The Future of STEM Scholars Initiative
Founded by the American Chemistry Council (ACC), the American Institute of Chemical Engineers (AIChE), Chemours and HBCU Week Foundation, the Future of STEM Scholars Initiative (FOSSI) seeks to increase the number of underrepresented professionals in the science, technology, engineering, and math (STEM) workforce by providing scholarships to students pursuing preferred STEM degrees at Historically Black Colleges and Universities (HBCUs), and connecting those students to internships, leadership development, and mentoring opportunities at participating companies. Sponsored by chemical manufacturers and related industry stakeholders, FOSSI provides scholarship recipients $10,000 per year for four years.