On October 7, HBCU Week Foundation hosted its first HCBU Week College Fair in partnership with The Walt Disney Company in Orlando, FL.
In conjunction with the events in Orlando, the Future of STEM Scholars Initiative (FOSSI) Founding Partners announced a major milestone – that the program has raised funding for 550 scholarships at an investment approaching $30MM - more than halfway towards meeting its goal of supporting 1000 scholars through 2025!
FOSSI also had a significant presence at the College Fair, with a centrally-located mega-booth, three Lunch & Learn sessions, and volunteers from 15 FOSSI sponsor companies.
Stephen A. Smith highlights the importance of HBCUs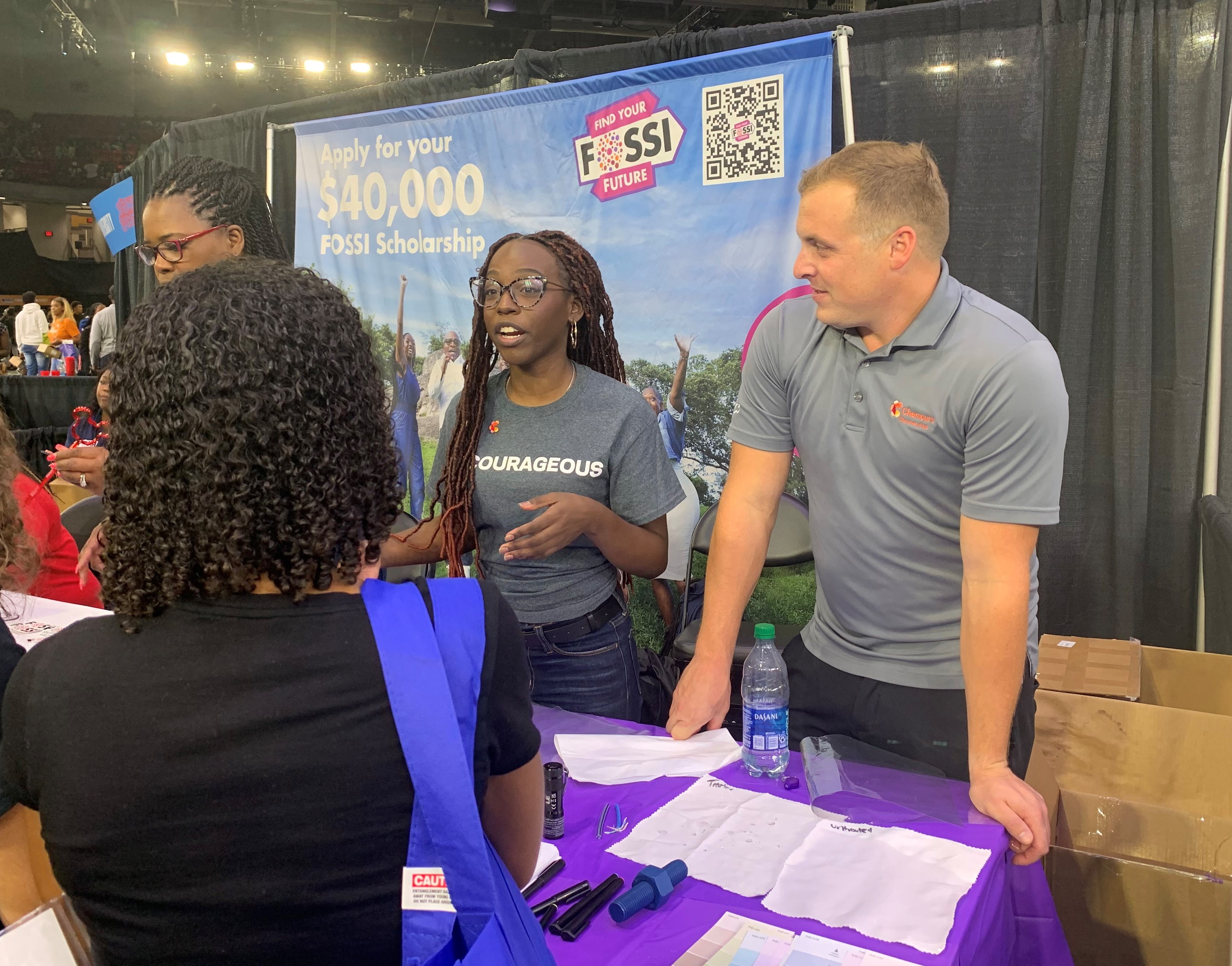 Winston-Salem State University alumni and HBCU Week Foundation Ambassador, Stephen A. Smith, kicked off the festivities by broadcasting "First Take" from State Farm Fieldhouse at Disney's ESPN Wide World of Sports Complex. Smith highlighted the importance of Historically Black Colleges and Universities and his personal commitment to his college coach to always do what he could to help them.
Representatives of 50+ HBCUs, and close to 9000 high school students gathered for an exciting day of activities, with dozens of booths to visit, the chance for on-the-spot scholarships, and dazzling performances by the Winston-Salem State University and Delaware State University bands.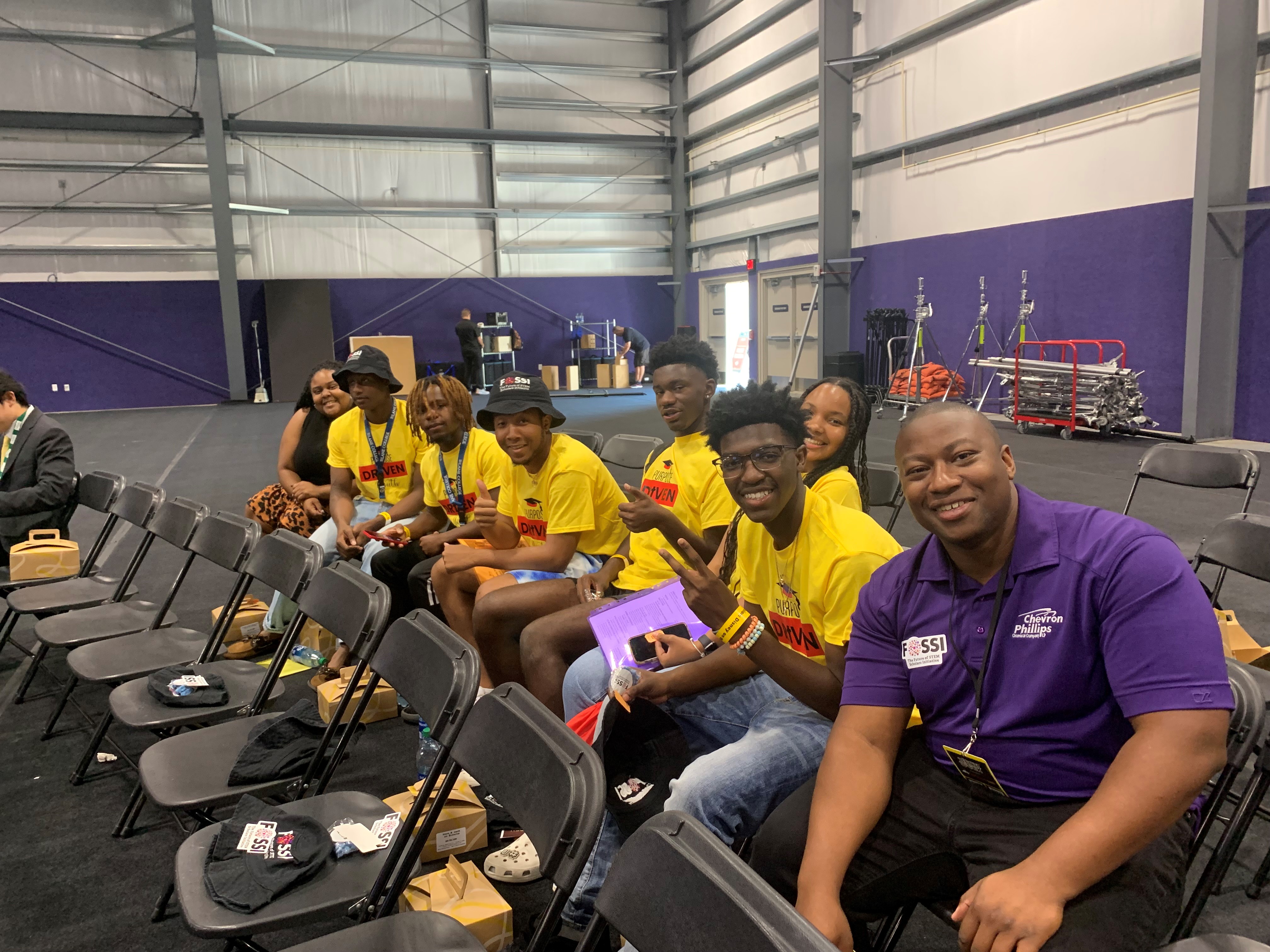 At the FOSSI booth, more than 20 volunteers from AdvanSix, Arkema, BASF, Celanese, Chevron Phillips Chemical, DuPont, Eastman, ExxonMobil, Kraton, Quaker Houghton, and Univar Solutions, enthusiastically passed out application flyers, hats, and gummy bears, and fielded questions from eager students, parents, and educators, about all the incredible benefits of a FOSSI Scholarship.
The FOSSI Lunch & Learns on "the Superpowers of a STEM Degree"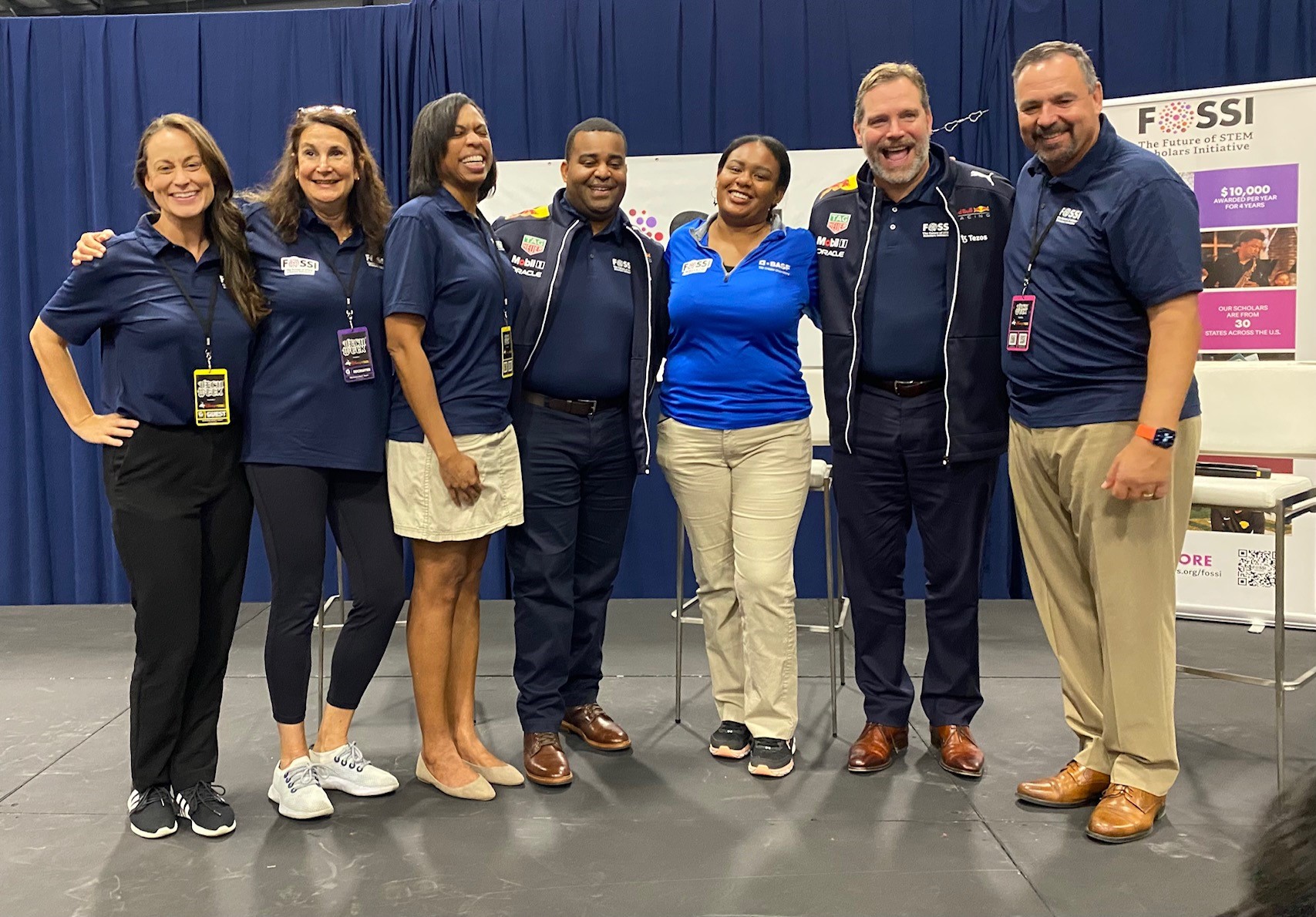 Three FOSSI Lunch & Learns on "the Superpowers of a STEM Degree," led by executives from AIChE, ACC, Chemours, Cabot, BASF, and ExxonMobil, were attended by upwards of 400 high school students. Speakers ranged from early career to CEO level, and explained to captive audiences, how a STEM degree provides a solid foundation for any career, teaching skills that easily translate into endless possibilities.
When questioned by students about the challenges they might feel pursuing STEM, panelists noted that FOSSI scholars have the unique benefit of being matched with a corporate mentor, who is there to help them navigate a successful path for all 4 years of their college experience. In closing, all pointed out the chemical industry's increasing need for STEM graduates, and the abundance of high-paying jobs right out of college, with over a million more jobs expected to be added by 2030.
If you know of any high school seniors who are eligible for the FOSSI scholarship, please encourage them to apply! The application deadline is January 31, 2023.
See more photos from the 2022 HBCU Week College Fair at Disney below!