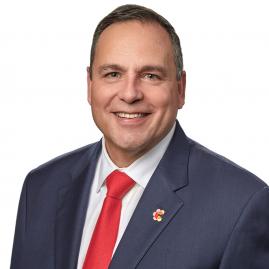 Mark Vergnano currently serves as a board member for The Chemours Company. He previously served as the company's initial President and CEO upon its spinoff from DuPont in July 2015 until July 2021. Vergnano has over 40 years of industrial experience with a legacy of thoughtful and results-driven leadership.
Vergnano is a member of the Board of Directors of Johnson Controls International. He is the past Chairman of the American Chemistry Council (ACC) Board of Directors, past Chairman of the National Safety Council Board of Directors, and a past board member of the National Association of Manufacturers (NAM).
He serves on the advisory board for the University of Connecticut School of Engineering and is the present Chair of the Future of Stem Scholars Initiative (FOSSI), a national chemical industry-wide program that provides scholarships to students pursuing STEM degrees at Historically Black Colleges and Universities and connects these students to internships, leadership development and mentoring opportunities at participating companies. Vergnano is the primary donor of the Vergnano Institute for Inclusion at the University of Connecticut, where he serves as the Chairman of the Institute's Advisory Council.