Shape the future of STEM and join our efforts towards equity, diversity and inclusion.
When our industry opens doors to science, technology, engineering, and math education in underserved communities, we equip ourselves and the world with a diverse, talented, and motivated future workforce —prepared to bring the new perspectives and intellect needed to tackle the big challenges that lie ahead.
Join 60+ corporate supporters in building the chemical industry's future workforce
Mentor and inspire the innovators of tomorrow
Empower individuals and transform communities
fossi corporate donor impact
Support and encourage the next generation of scientists, researchers, engineers, doctors, and innovators — poised to find solutions to some of the world's most pressing problems
Significantly increase the presence of students currently underrepresented in the STEM talent pool
Demonstrate the chemical industry's social responsibility and corporate leadership in creating a fully inclusive workforce
Play a role in mentoring scholars and connecting them to internships and leadership development opportunities that they might not otherwise have access to
I am passionate about pursuing a degree in STEM because STEM is the future and I want to be a part of something that is bigger than myself.

Transforming the future of STEM
FOSSI celebrates 595 high school seniors who were selected to receive a $40,000 scholarship ($10,000 per year of college) to pursue a preferred STEM degree at an HBCU.
ACC and our members are committed to enhancing diversity in our facilities, our Board rooms and the communities in which we operate. We are proud to be a founding partner in this important initiative.
Meet the FOSSI Scholars: Future Superstars of STEM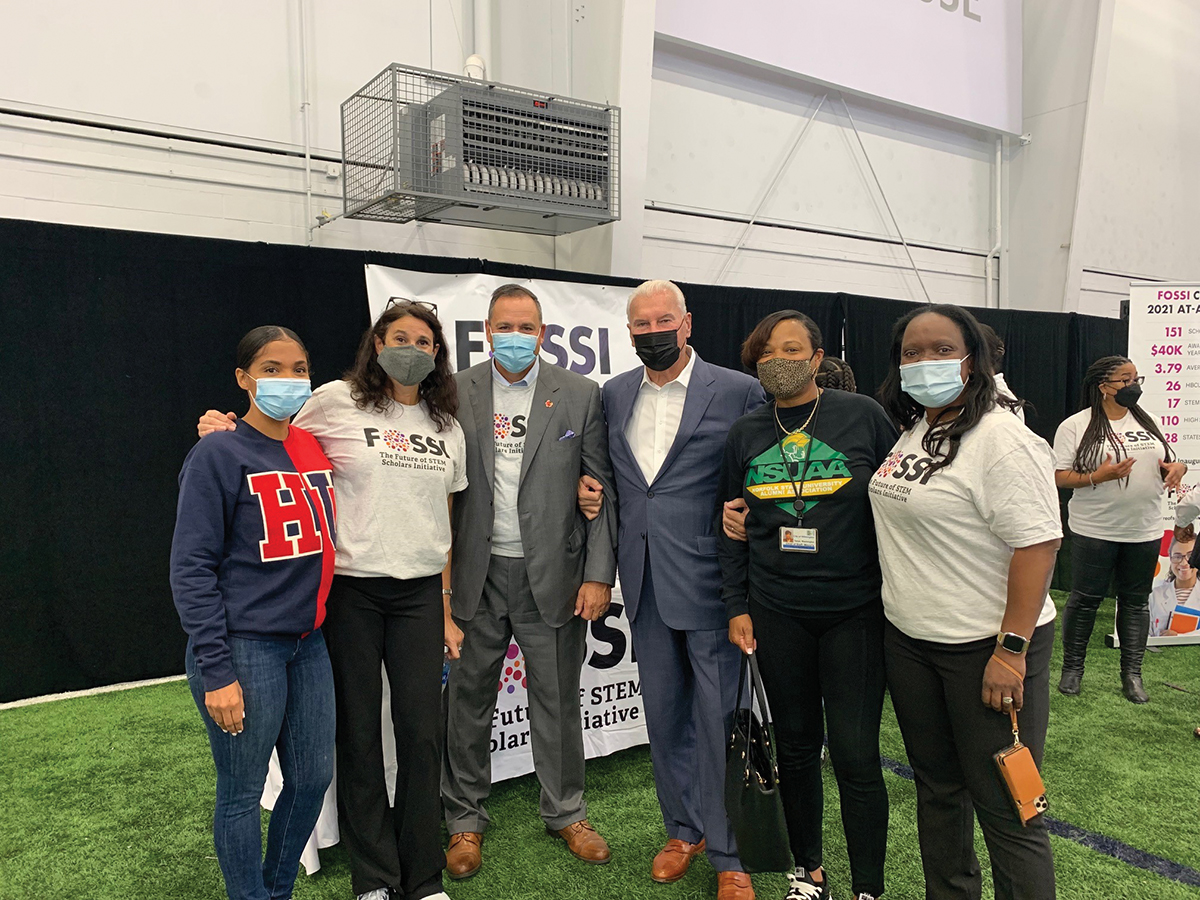 Learn about the origin of FOSSI, the long-term goals of the FOSSI founding partners, and hear from FOSSI's inaugural class in the November issue of AIChE's CEP magazine.
Get Involved
Are you interested in getting your organization involved in FOSSI or would you like to stay informed on our progress?