FOSSI: Tell us a bit about yourself.
Hi y'all! I'm Kayron and I'm from Miami, Florida. I'm a fond believer in trying new things and exploring, so my lists of interests are never ending. Some of my top interests include track, traveling, walking, reading, poetry, competing, video games, going out, and community service. I'm an extremely competitive person in everything I do and I enjoy challenges. My love for challenges developed when I started taking high school classes during 7th grade. In my senior year, I became the only student from my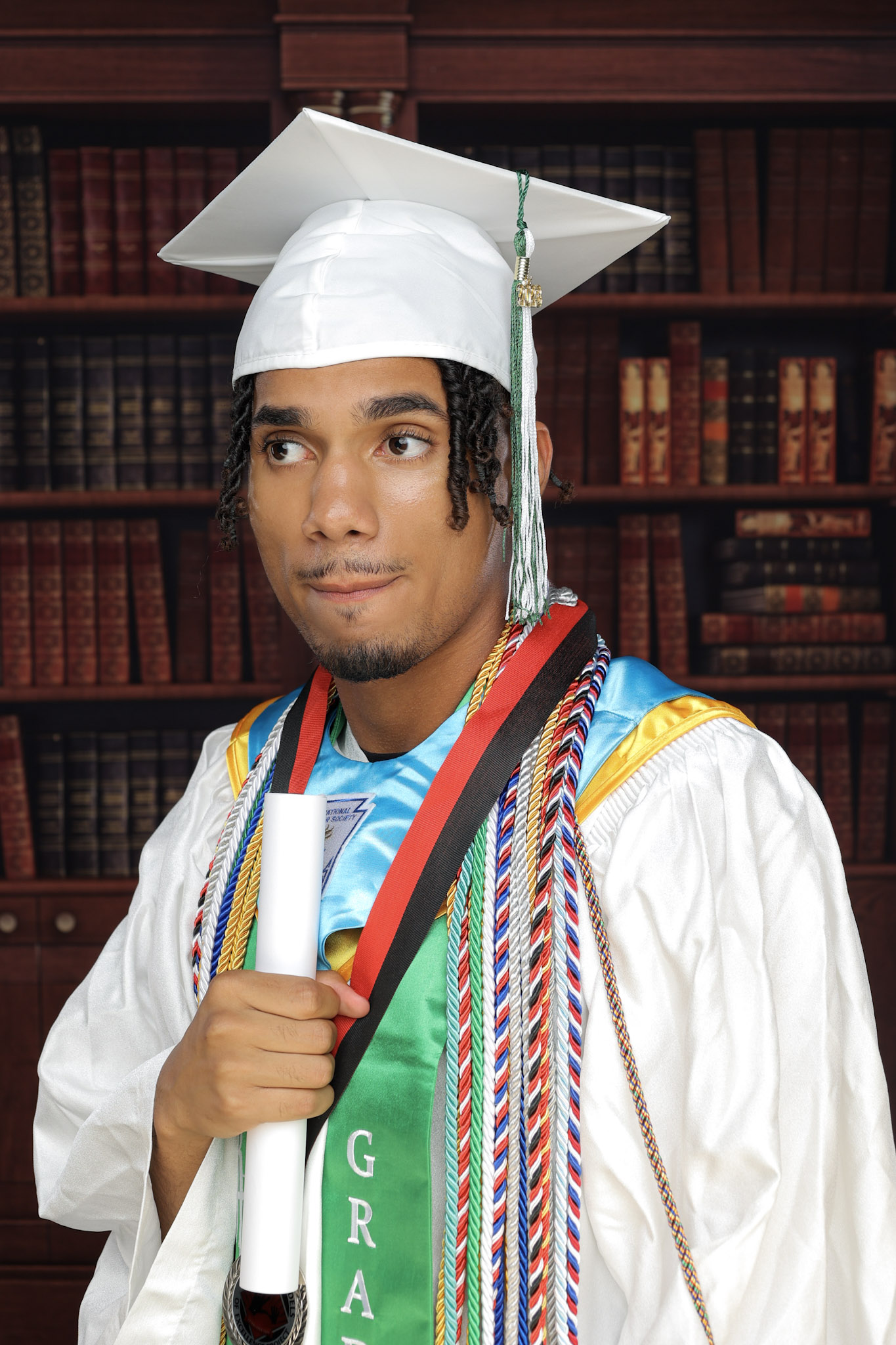 graduating class to receive my associate's degree as a full-time dual enrollment student. I also received other awards and accolades such as becoming an AP Scholar, receiving the Superintendent's Diploma of Distinction, and upholding multiple leadership positions.
I'm someone who finds joy in giving back to a community that has given so much to me as a low-income student. I'll continue to pay it forward by taking initiatives in multiple non-profit organizations with the goal of improving the lives of people in underserved communities. I will take my talents and desire to grow, to the illustrious Florida Agricultural and Mechanical University as a civil engineering and mass communications double major.
FOSSI: Who is a role model that has influenced you?
My biggest supporter and greatest critique, but one of the very few people I can actually lean on is my mother. From an early age, my mother has always told me to "work for myself", which influenced my desire to become an entrepreneur and pursue a passion that helps people. Her passion is to educate, and mine has always been communal growth. My mother and I are polar opposites, but that was to my benefit growing up because it allowed me to see things from multiple perspectives.
FOSSI: Fast forward – where do you see yourself in ten years?
In accordance with my connections, knowledge, and new opportunities, I plan to have my own engineering firm. My initial focus will be on the development of underserved communities. I've endured and have seen firsthand the underrepresentation of marginalized neighborhoods and the displacement of current residents, so I plan to create sustainable and developmental solutions to combat the negative impacts of gentrification.
FOSSI: Share a few fun facts about yourself.
I can't roll my R's, whistle, or blow bubble gum.
I can hold my breath for over two minutes.
I call my mother mommy.
I want to learn a language from each of the 7 continents. I'm currently fluent in Spanish and English, and I'm gaining proficiency in Tagalog (Filipino) and French.
Hear more from Kayron about why attending an HBCU is important to him.
We invite companies not currently supporting FOSSI to build their pipeline of outstanding and diverse talent by supporting a FOSSI scholar. Learn more.