FOSSI: Tell us a bit about yourself.
My love for computers started when I was a kid who enjoyed playing video games. I wanted to learn how to create my own games and understand how the games I were playing functioned. I realized that even though my friends also enjoyed playing video games, they did not understand how the game worked, or the overall technology used in gaming. This is where my passion for teaching and helping others developed. I was always strong in math, so I started tutoring kids who found the subject difficult. I expanded my math tutoring session to include coding as well as computer navigation.
My passion for helping others led me to start my own business call Simplifying Technology. I started my business as a freshman in high school. I spend time every week helping kids improve math skills through zoom sessions; and I assist with fractions, adding, subtraction, and also algebra for those who need more advanced support. I also monitor the growth and progression of my mentees to ensure they are benefiting from my tutoring.
If I could invest a sizable number of resources into my business, I would use them to grow my business to ensure I can reach more kids, and the elderly. I would expand outside of just Cabarrus County and reach people in the Charlotte Mecklenburg area as well.
My life has been dedicated to serving others. Ways to effectively serve others is to show them that we care, helping without putting yourself first, and expecting nothing in return. In addition to tutoring, I also engage meaningfully with members of the 55+ Epcon community for a greater good because I genuinely believe in the philosophy of careful thought and deliberate action. I directly contribute to my community by giving my time and effort to serve others.
FOSSI: Why are you passionate about pursuing a degree in a STEM-related field?
I hope to foster a new generation of cyber security professionals. Cybersecurity is crucial because it safeguards all types of data against theft and loss. I want to be a part of creating the most resolute and brilliant new wave of talent to this field. Today we are up against really efficient and technical cybercriminals. We will need a dynamic group of cybersecurity professionals to make sure they do not succeed.
Being a FOSSI scholarship recipient gives me a path to success that I will Cherish and take full advantage of.
FOSSI:Why is receiving the FOSSI scholarship important for you?
Being the recipient of this amazing scholarship will highly improve my potential for achieving my life and career goals. My ultimate goal is to foster a new generation of cyber security professionals. In order to achieve my ambitious goals, I will need to successfully navigate an extremely ambitious undergraduate learning program.
As I work through the program, I anticipate achievements, breakthroughs, and discoveries along the way. While in college, I also look forward to joining and partnering with the engineering family on and off campus. Being a part of the Cybersecurity Certificate Program will allow me to connect with other computer science majors who have common goals and aspirations. Being a FOSSI scholarship recipient gives me a path to success that I will Cherish and take full advantage of.
FOSSI: Who is a role model that has influenced you?
First, I honor my roots and personal identity, showing the utmost respect to my parents. My Parents have been in my corner from day one. They set the foundation for what I have been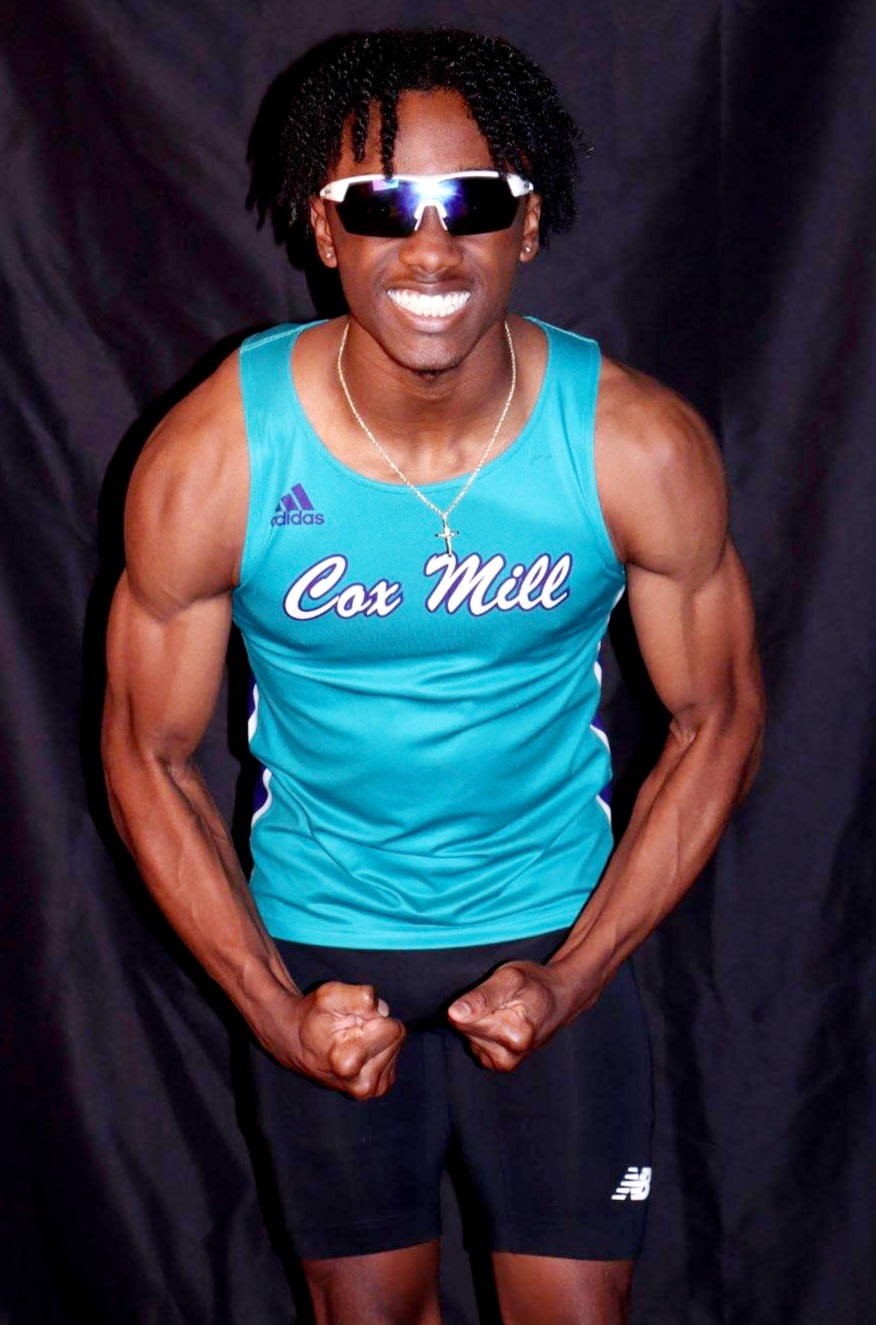 able to establish so far. It is my responsibility to take what I have learned from my parents and expand to the next level. It is good to know I have unconditional support from people who genuinely love me. I know without a doubt that I have my parents support in the path I choose to pursue in life.
FOSSI:Fast forward – where do you see yourself in ten years?
In 10 years, I see myself as a successful corporate executive in the technology field. I will also continue to foster and grow my tutoring business to help others, and remain an advocate for change while making an important impact in the world.
FOSSI: Share a few fun facts about yourself.
I ran varsity Track and field for 4 years in high school.
I attended my first corporate campus site visit before I started high school. I walked the Microsoft campus in South charlotte with the campus director.
I was actually pretty good at baseball growing up and played on a very competitive travel team.
My first experience with STEM was the ID Tech build your own laptop camp at UNC chapel hill during the 5th grade. I won the best project of the camp award at the final ceremony.
Hear more from Johnathan about when he first realized he was good at STEM.
We invite companies not currently supporting FOSSI to build their pipeline of outstanding and diverse talent by supporting a FOSSI scholar. Learn more.