FOSSI: Tell us a bit about yourself.
On March 31st, 2023, I was accepted into the North Carolina Agricultural and Technical State University Honors College. Academically, I have maintained a rigorous course load and have consistently achieved high grades. In high school, I served as co-captain of the Jones High School Swim team, and President of the Jones High School Science Club. I was also ranked 9th in my graduating class, with a GPA of 4.9.
I believe that I can be a mentor and role model to young people by sharing my experiences and knowledge to help them achieve their goals.
FOSSI: Why are you passionate about pursuing a degree in a STEM-related field?
As a chemical engineering student, I am committed to mitigating the impact of climate change on black communities. I want to develop sustainable energy sources, create eco-friendly chemical processes, and design pollution control systems. Moreover, as a new college student, I hope to inspire and encourage other black individuals to pursue STEM careers. I believe that I can be a mentor and role model to young people by sharing my experiences and knowledge to help them achieve their goals.
FOSSI: Why is receiving the FOSSI scholarship important for you?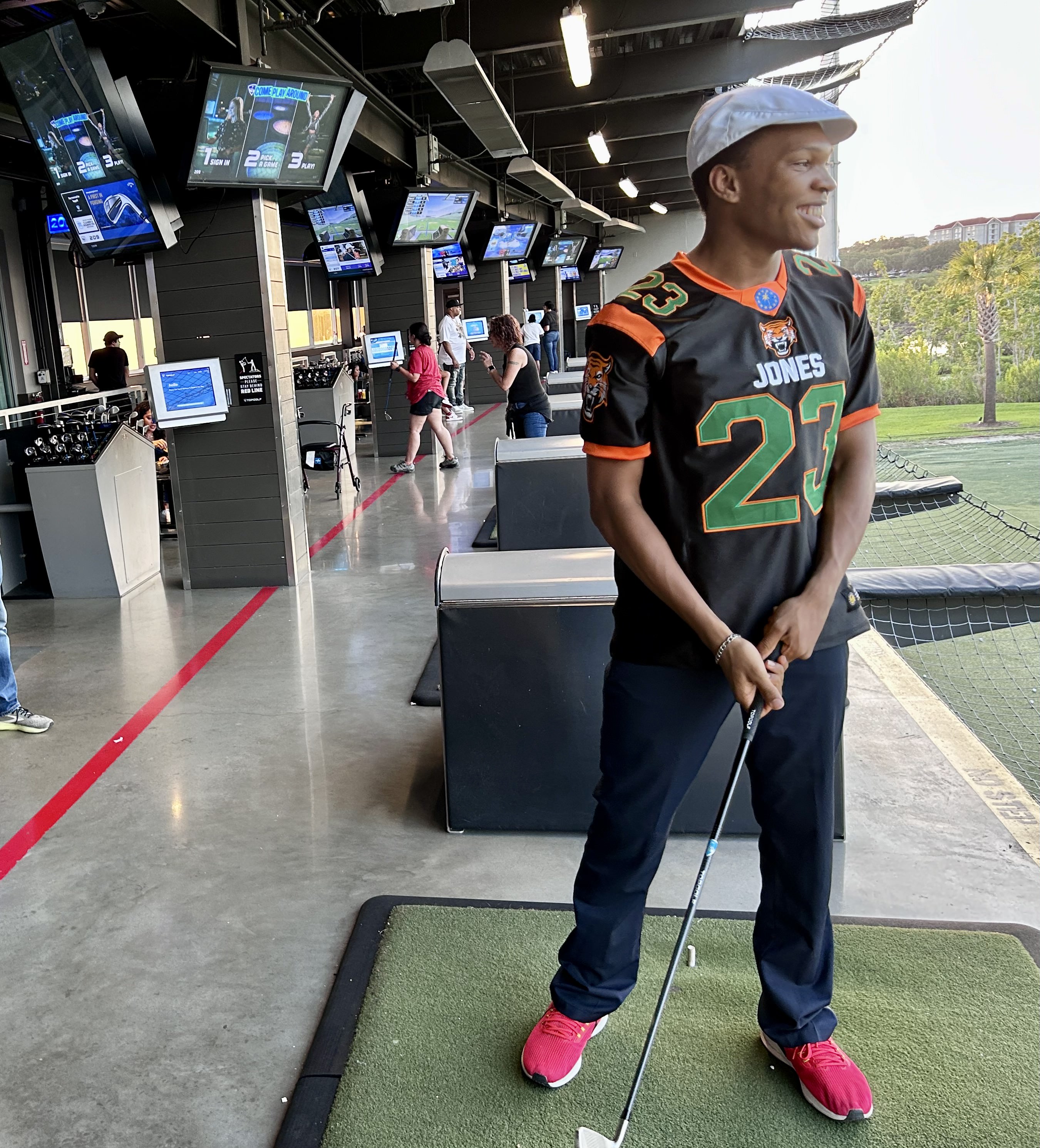 The FOSSI scholarship is very important to me. It's helping me attend North Carolina A&T and obtain the best education available. I will be able to focus completely on being a scholar. This financial freedom will grant me time for studying myself, my career, and my hobbies.
I have a general love for learning and enjoy diving deep into topics. I would like to become an engineer and artist. With this scholarship, I won't have to work as many hours and I'll be able to realize my dreams while also practicing my talents.
FOSSI: Who is a role model that has influenced you?
The biggest motivating factor in my life is my father who presented most of my values and interests to me. He never stopped believing in me and my family, even in the darkest of times.
FOSSI: Fast forward – where do you see yourself in ten years?
Looking ahead, I will build upon my efforts and contributions in the areas of leadership, academic success, and social change. I am committed to using my skills and experiences to make a positive impact in the world. Such as creating and funding black businesses, and constructing urban farms and housing developments.
In ten years, I see myself as a wealthy individual working for the reconstruction of black wall street. I want our people to thrive again. Whether through volunteering, advocacy, or pursuing a career in a field that aligns with my values and interests, I am confident that I can contribute to a brighter future for all.
FOSSI: Share a few fun facts about yourself.
I like to artistically visualize my thoughts and future goals.
I constructed a massive home garden over the last ten years with my father.
I am skilled in the following areas: fundraising, business enterprising, leadership, forestry (graphing fruit trees), botany, video editing, electronic circuitry, coding, building microprocessors (Arduino Uno), Microsoft Office Suite, building single-board computers (Raspberry Pi), and ROM file manipulation.
Hear more from Zion about why he's excited to study chemical engineering at his HBCU of choice.
We invite companies not currently supporting FOSSI to build their pipeline of outstanding and diverse talent by supporting a FOSSI scholar. Learn more.