FOSSI: Tell us a bit about yourself.
Hello, my name is Jadon Edwards, and I come from the town of Walterboro, SC. Growing up here has instilled in me a deep appreciation for community and a strong work ethic. I completed my high school education at Colleton County High School, where I discovered my passion for technology and its incredible potential to transform the world. This is why I plan on attending Claflin University to pursue a major in computer science. After graduating college, I plan on becoming a software engineer. With determination, I am ready to start my exciting journey toward a career in computer science.
Ultimately, this scholarship is a turning point in my life, propelling me toward achieving my goals and making a positive impact on the world.
FOSSI: Why are you passionate about pursuing a degree in a STEM-related field?
I've had a fascination with computers ever since I was a child. I tried to understand how they worked. There have been times when I've attempted to analyze each webpage by using developer tools to discover how each website was created. I later took a coding class in my sophomore year because I wanted to see if I still had an interest in computers. I learned how to create my own games and get a better understanding of coding.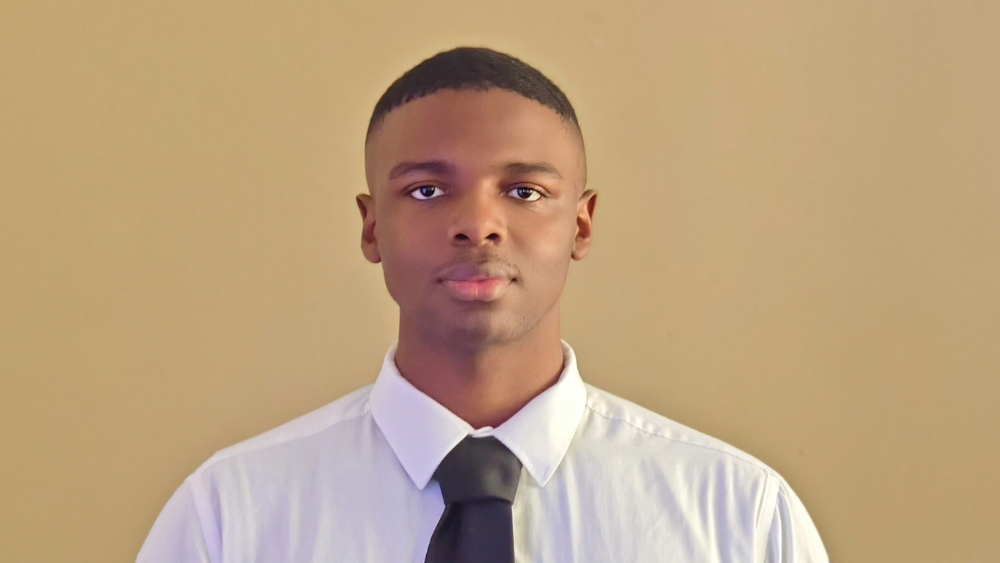 Even though some of the assignments were occasionally challenging, I still enjoyed each lesson. This led me to conduct research and look for careers that involve coding. As I researched various computer science careers, I discovered coding was only a small part of computer science. The more I researched, the more interested I became in computing. As a result, I made the decision that majoring in computer science would be the best course of action for me.
FOSSI: Why is receiving the FOSSI scholarship important for you?
Receiving the FOSSI scholarship is incredibly important to me because it can turn my dreams into reality. Since I was a child, one of my biggest goals has been to use technology to help struggling communities across the country. It shows me a path full of amazing opportunities that can speed up my progress.
This scholarship gives me access to resources, mentors, and experiences that will give me the skills and knowledge I need to make a real difference. It also provides the financial support I need to study computer science and follow my passion as a software engineer focused on making a positive impact. The FOSSI scholarship doesn't just lighten my financial load; it also opens doors to networks and communities of people who share my vision. Ultimately, this scholarship is a turning point in my life, propelling me toward achieving my goals and making a positive impact on the world.
FOSSI: Who is a role model that has influenced you?
My family has been the biggest influence and role model in my life. Each person in my family has played a significant part in shaping who I am today. Since I was young, I have witnessed their constant support, strength, and dedication. Their hard work and determination have had a lasting impact on me. My parents have taught me the importance of honesty, kindness, and never giving up. Their sacrifices and confidence in my potential have motivated me to chase my dreams. My siblings have also been a great inspiration, showing me resilience, determination, and compassion. Overall, if it were not for my family, I would not be the person I am today.
FOSSI: Fast forward – where do you see yourself in ten years?
In the future, I see myself as a computer scientist or software engineer working to improve communities across the country. I have a strong passion for using technology to make a positive difference.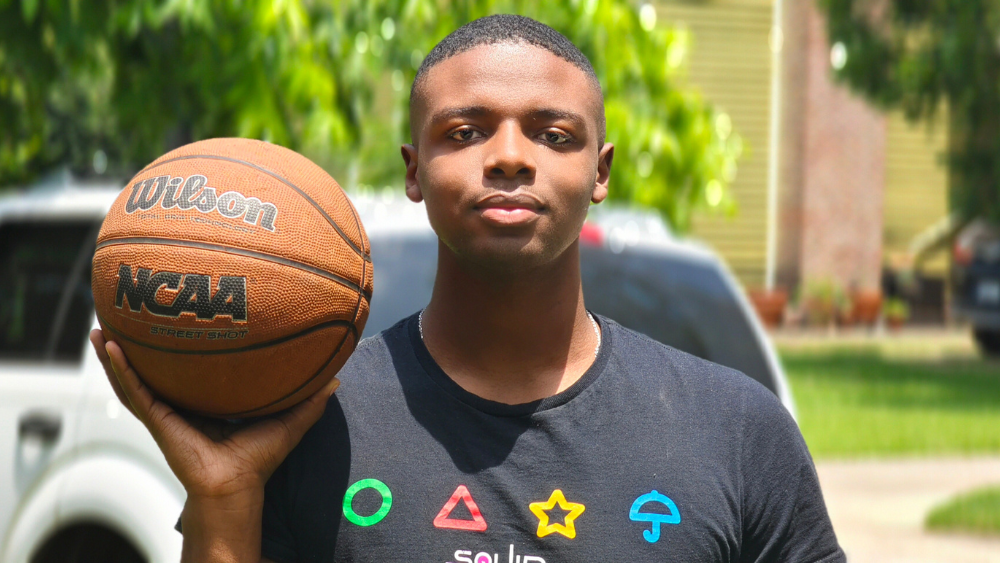 My main goal is to apply my skills and knowledge to address challenges and create meaningful changes. Whether it's developing new software or building technological systems, I want to transform lives. By combining my love for computer science, with my desire to help others, I aim to bridge the digital divide and empower underserved communities.
FOSSI: Share a few fun facts about yourself.
I love playing basketball and enjoy watching NBA games.
My favorite color is indigo blue because it is calming and has an intriguing vibe.
I like to bake and create delicious treats when I have the chance.
My two favorite foods are chili and Alfredo because they're delicious!
Hear more from Jadon about the first time he realized he was good at STEM.
We invite companies not currently supporting FOSSI to build their pipeline of outstanding and diverse talent by supporting a FOSSI scholar. Learn more.