FOSSI: Tell us a bit about yourself.
Hi! My name is Asha Louise Greenidge and I'm from Los Angeles, California. I consider myself a "TriniJamerican". I was born in America, but my mother was born in Jamaica and my father was born and raised in Trinidad & Tobago. Their strong Caribbean roots and influence have helped shape me into the cultured young lady that I am today.
The many benefits of sports! I was a middle blocker on my league championship-winning high school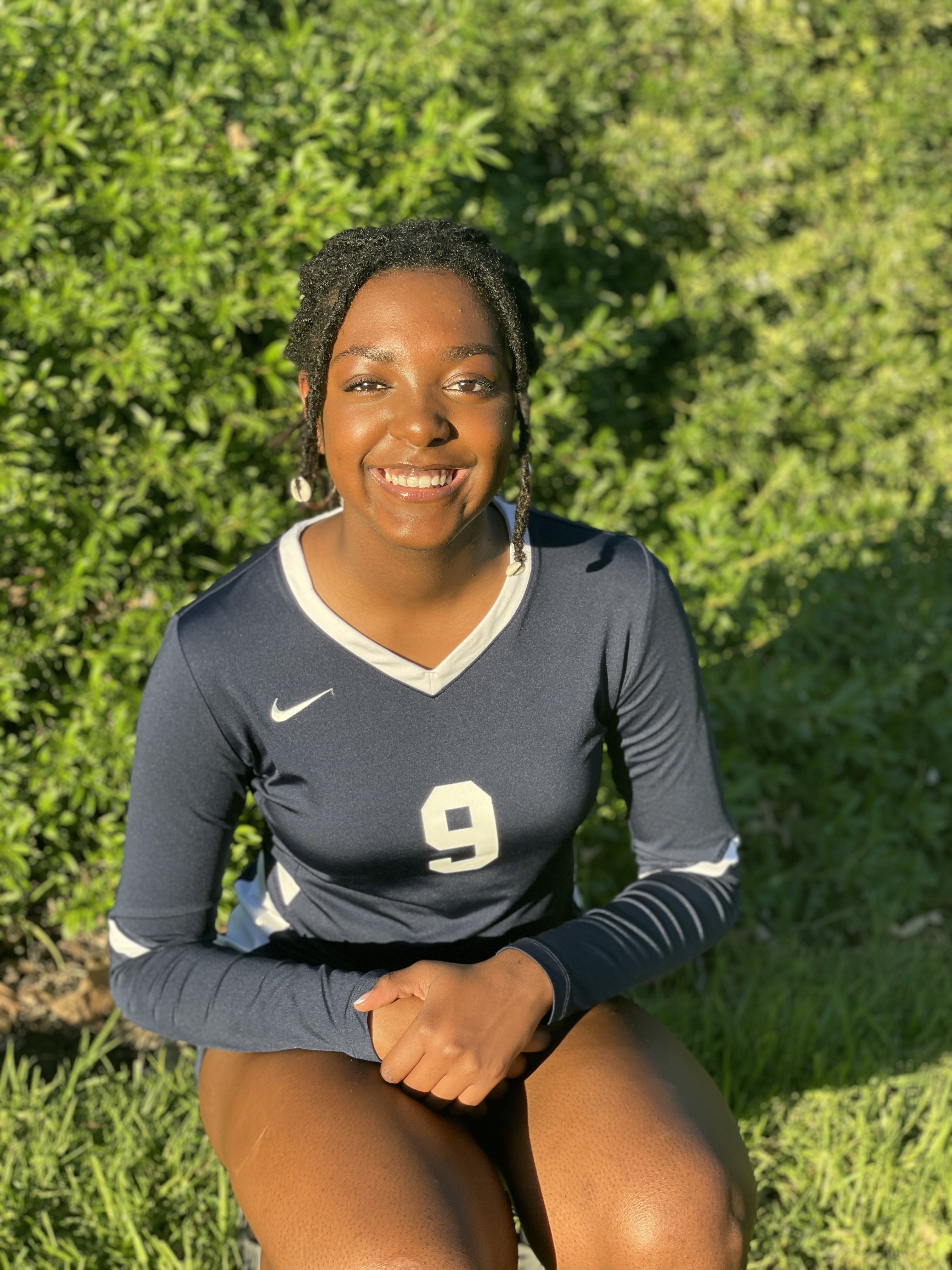 volleyball team. I also competed in high jump, long jump, and triple jump on my varsity track and field team throughout high school. I'm excited to share that I will attend the illustrious Tuskegee University this fall. And, yes, I will be a part of their phenomenal women's volleyball team.
One of my biggest achievements, so far, is founding my very own 501c3 nonprofit, "Project Caring Cards". With the support of my teammates, friends, and my entire high school community, I was able to deliver just short of 7,000 hand-made, one-of-a-kind "caring cards" to local hospital patients and frontline workers.
It takes a village to raise a child, and my village is beyond proud that I will study biology and environmental science in college. My educational goals include earning my PharmD degree and my career goal is to be an oncology pharmacist serving underserved black and brown communities.
FOSSI: Why are you passionate about pursuing a degree in a STEM-related field?
Cancer is cruel! This horrible illness has stolen the lives of my innocent family members. My dear, sweet Auntie Jenny, for example, lost her battle with breast cancer when I was 10. It was around that time I became interested in "cancer". What is it? Where does it come from? How do you make it go away? I continued to be curious about cancer throughout elementary & middle school.
My chemistry class, sophomore year, cemented my interest and fascination in pharmacy & oncology. While researching cancer causes and treatments in high school, I read reports that some clinics knowingly use more costly cancer-related drugs purely for higher profits. I find this unbelievable and unethical!
As an oncology pharmacist, I plan to bring honor, honesty, and professionalism back to the work. Throughout my medical career, I am absolutely committed to putting people before profits.
FOSSI: Share a few fun facts about yourself.
My name, Asha, means "full of life" in Swahili.
My hairstyle is lovely "locs". I've been growing my Afrocentric dreadlocks for six years.
I've traveled outside of the U.S. to Australia, Jamaica, Trinidad, Canada, and Mexico.
I have always been a bookworm. I especially gravitate toward fiction prequels and origin stories.
Three things on my bucket list are: attend the Olympics, learn Italian, and study abroad.
I was in the Science Olympiad in elementary school. My favorite event was the Wheeled Vehicle challenge.
My high school diploma has three seals on it: The State Seal of Biliteracy, The Golden State Seal of Merit, and The California State Seal of Civic Engagement
We invite companies not currently supporting FOSSI to build their pipeline of outstanding and diverse talent by supporting a FOSSI scholar. Learn more.