FOSSI: Could you share a few highlights about your first few semesters at Howard University?
My first few semesters at Howard have been far from anti-climactic. The most impactful aspect about Howard to me is the vast variety in the student body. There is certainly a misconception that HBCU's are not diverse and Howard's Student Body is a perfect example to refute that claim. There is so much to gain from Howard students and it's a luxury being able to speak to so many people, connect with them, and even grow alongside them. Being at Howard has allowed me to see more of my true self and what I want to gain in life.
FOSSI: Has anything surprised you about college life so far?
I have to say, surprisingly my favorite courses thus far have been my english courses. Being introduced to so many black authors has been such a joy in addition to being able to have fruitful analyzing discussions around them. I am truly in love with discussion based classes, I just can't help but look forward to them. These courses have truly been one of my favorite experiences thus far. The biggest surprise to me was how well I adjusted to half-way adulting in such an intimidating city. My personal growth and meeting some really great friends has really helped me adjust to the college experience.
FOSSI: How has the FOSSI Scholarship impacted your experience at Howard University?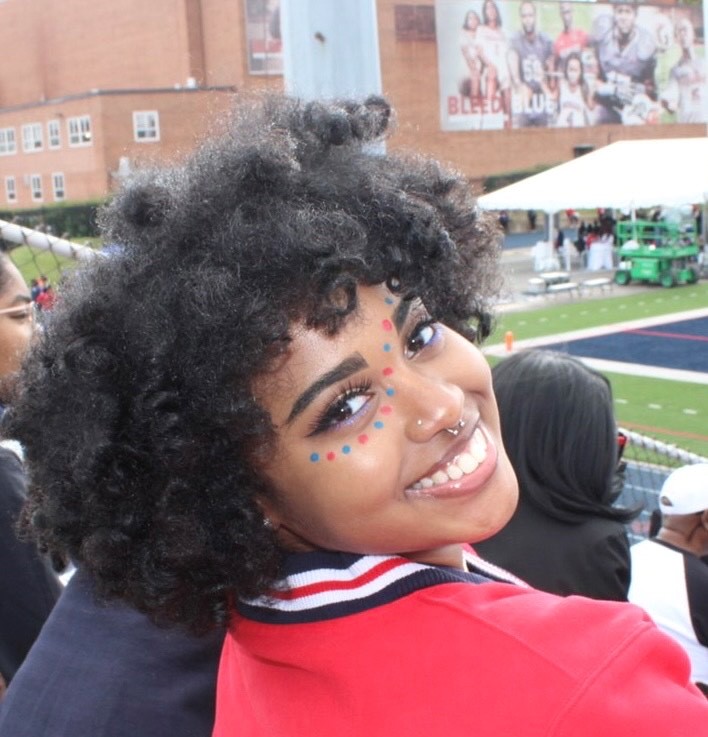 I still cannot thank FOSSI enough for investing in my education! FOSSI has showed me such love and appreciation that I could never forget. My admiration towards FOSSI stems from them introducing me to so many careers paths I can pursue with a Chemistry degree. Before FOSSI, I was not aware of the diversity behind my potential degree and how in demand it was. With FOSSI, I am consistently learning about an array of career readiness techniques alongside polishing soft skills that are essential to daily living.
FOSSI is highly dedicated to offering a well rounded and beneficial experience and I'm indulging in every experience I get. I recently was able to meet and connect with other FOSSI scholars and sponsors at an in-person event and I certainly can't wait for the next one! I want to bring much appreciation to my mentor, David Bumgarner, who is employed at our sponsor, Eastman! I constantly look forward to our chats and he's certainly a gem. He has helped me vocalize my goals and is always there to assist me to achieve them. For a quick laugh or an academic rant, Mr. David has always been present and open.
FOSSI has broadened my horizons like no other. I am certainly blessed and beyond grateful FOSSI is in my life.
FOSSI: How are your studies going – what are the biggest challenges and what do you like most?
I am happy to share that my studies have been going quite well. There have been some bumps here and there of course. And when I say bumps, I am certainly referring to organic chemistry. I finally see what all the fuss was about and I can assure you everyone is telling the truth. However, I can honestly say I have not taken a class that I have not liked. I have accepted all of the challenges my courses have introduced to me and I work extremely hard to overcome them. One of the most memorable classes so far has to be my Intro to Contemporary Africa! Oh, and I am also a sucker for discussion based classes if you didn't know. Something about them just does it for me.
FOSSI: What extra-curricular activities are you enjoying on campus?
I am currently an active member of four organizations on campus! The American Chemical Society Chapter has also introduced me to many different opportunities. I am also an active member of Howard University's Caribbean Student Association and have been working on an upcoming pageant with the org. I definitely have so much room to fit in more organizations so hopefully next semester, I will be doing a lot more!
We invite companies not currently supporting FOSSI to build their pipeline of outstanding and diverse talent by supporting a FOSSI scholar. Learn more.