FOSSI: Tell us a bit about yourself.
My name is Jerry Sands III, and I am from DeSoto, Texas. I am 18 years old and I enjoy going
to church, playing soccer and basketball, listening to music, reading books, and spending time with family and friends. I also enjoy volunteering, working with children, and helping out others in need. During my time in high school, I was one of the captains of the DeSoto Boys Soccer team, the Historian of the National Honor Society, a DeSoto ISD PTA volunteer, and one of the top 20 students in my class. I am very grateful to be one of the recipients of the FOSSI scholarship this year and I hope that I can continue to be a positive force in my community for the foreseeable future.
FOSSI: Why are you passionate about pursuing a degree in a STEM-related field?
I am passionate about pursuing a degree in a STEM-related field, specifically Industrial Technology, because I have always been fascinated with how technology works. As I pursue the industrial technology field, I would love to learn more about how to increase the speed, simplicity, and efficiency of production using manufacturing and engineering technology. Technology is continuously progressing at a high rate, and through this field of study, I could see myself being a contributor to this rapid growth in our society.
FOSSI: Why is receiving the FOSSI scholarship important for you?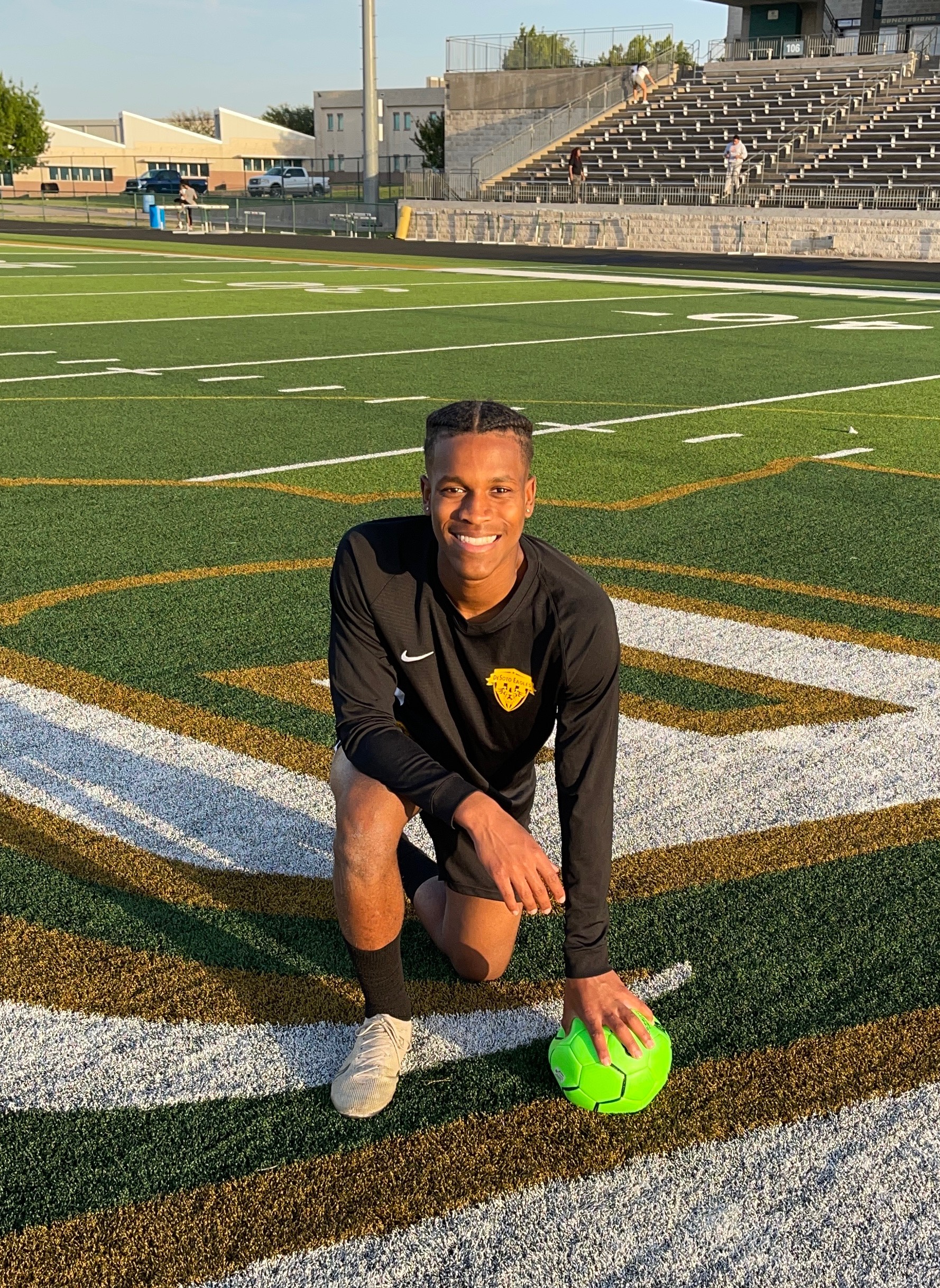 Receiving the FOSSI scholarship will not only impact my life but also touch and impact every person my heart and hard work can reach. The FOSSI scholarship is the best opportunity for an inner-city person like myself to create an opportunity to give back to my community and make a difference.
Growing up in the southern area of Dallas, Texas (Pleasant Grove), there were many distractions that took place in my neighborhood. Every other day, someone was murdered, people sold illegal drugs, and people were inflicted with poverty. Fortunately, I was raised by parents who were able to give me the nurturing that I needed to thrive beyond my surroundings.
With the opportunity that the FOSSI scholarship will give me and other students, we all can have the opportunity to live out our dreams and help others, working together with one goal in mind.
FOSSI: Share a few fun facts about yourself.
I am left-handed.
I know how to solve a 3x3 Rubik's Cube
I know how to do a few magic tricks.
We invite companies not currently supporting FOSSI to build their pipeline of outstanding and diverse talent by supporting a FOSSI scholar. Learn more.