FOSSI: Tell us a bit about yourself.
My name is Alina Tullos, I'm 18 years old and I am from Macomb, Michigan. I've had an entrepreneur spirit and mindset from a young age beginning with lemonade stands and selling cupcakes, to recently starting my own makeup business. I hope that I can show others that if you tap into your gift, the opportunities and money will follow. I want to teach young women in my community that if you are passionate about your craft, you will excel.
I plan to pursue computer science along with becoming skilled in investing. I want to set an example for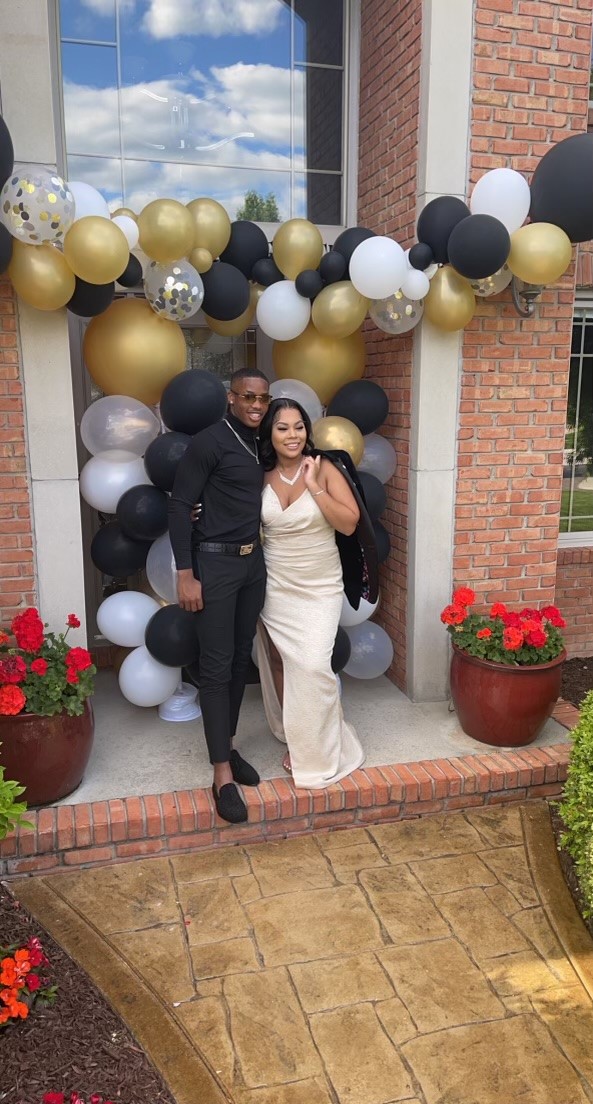 young women of the possibilities and opportunities that come with creating generational wealth. I would teach them that it's not just about being rich, it's about having the freedom to do what you love in life without monetary restraints.
There is a bright future in computers because, if we are being honest, the world revolves around technology. If 2020 has taught me anything, it is to appreciate the small things, people around you, and the joys of life. My overall goal is to show others that you can make your dreams a reality. I strongly believe that the greatest thing I can give my community is hope and inspiration. I'm excited to develop relationships that will challenge me and help propel me to my academic and personal best at my future school.
FOSSI: Why is receiving the FOSSI scholarship important for you?
Receiving the FOSSI Scholarship has enabled me to pursue my dream career at my dream school. I am so grateful to be a recipient of this award, and I am now one step closer to being able to leave school debt free. It is such an honor to be chosen for this esteemed award and I am forever grateful for the opportunity to further my education with the help of FOSSI.
Without this scholarship, I would not be able to leave college with only the worry of choosing where I would like to work. It is such a relief to know that I will be financially taken care of and can focus solely on my education and obtaining the needed information for my future.
This scholarship was so important in making my college career possible. Since I was a little girl, seeing women in the STEM field has always inspired me and I hope to do the same for the generations after me.
FOSSI: Fast forward – where do you see yourself in ten years?
I honestly think about this a lot, and while I know the future doesn't always go how we imagine, that doesn't stop me from planning every single aspect of mine. At the age of 28 (ten years from now), I am the owner of a beautiful home with a lovely and productive office space since I will be working remotely. I would have traveled to at least two countries and I would be able to complete my work for the day while laying on the beach. I will be a successful investor in the position to pass on what I have learned to future generations. I would, more than anything, like to be an example for young black women, showing them that women can and should be engineers. Overall, I see myself being proud of where I am in life and the hard work I have put in to get there.
FOSSI: Share a few fun facts about yourself.
I enjoy anything creative that allows me to showcase my love for the digital design world. I have known for a long time that I wanted to pursue a career in the STEM field and computer science really stood out to me. I plan to go into software engineering where you use codes to design numerous aspects of society. I felt this was the perfect field for me because of my love for math and design. I also enjoy cooking and shopping in my free time, they have both been great stress relievers for me. I find myself often thinking of new ways to create generational wealth, whether it's starting my own makeup business or saving up from my numerous jobs.
We invite companies not currently supporting FOSSI to build their pipeline of outstanding and diverse talent by supporting a FOSSI scholar. Learn more.