Catherine-Jolie is a Cameroonian and African-American scholar who graduated from Little Elm High School in Little Elm, Texas, with a 3.3 GPA. She is an ambitious multi-disciplinary scholar with double endorsements in engineering and marketing, a vivacious Advanced Placement and Dual Credit Student for all four years of high school, and an inaugural intern scholar for Credit Union of Texas' Little Elm High School branch. She plans to attend her dream HBCU, the illustrious Florida A&M University, in the fall, to major in mechanical engineering with an emphasis in robotics and automation.
She was a leader and member of many clubs around her school, such as the President of her DECA Chapter's School-Based Enterprise. Outside of school, she is a part of the 2022 cohort of the National Black MBA Association's Leaders of Tomorrow and an 8-year Tech Diva of Black Girls Code.
Catherine-Jolie is a very active leader in her community with several organizations and has completed over 200 hours of community service, earning her the President's Volunteer Service Award in October 2021 and May 2022. She enjoys being intentionally helpful to others and being a role model for her peers.
FOSSI: Why are you passionate about pursuing a degree in a STEM-related field?
My big dream is to be a robotics engineer and design automated solutions that will be an industry disruptor and change how we live and work. With the robotics industry struggling to find multi-disciplinary talented individuals with skills ranging from software to hardware to interface design, I set my goals high and challenge myself to meet those needs.
I am excited about this journey to pursue my STEM-centered passion and love for discovering innovative futuristic technologies.
As a child, I loved everything STEM-related: learning how to set up an experiment, applying math and science in my daily life, and playing with new gadgets. However, robotics and automation intrigued me and led me to explore my love for technology and critical thinking through extracurricular activities such as Black Girls Code. The Black Girls Code program boosted my passion for technology and problem-solving.
FOSSI: Why is receiving the FOSSI scholarship important for you?
Receiving the FOSSI Scholarship is important to me because it allows me to focus on earning my mechanical engineering degree with an emphasis in robotics and automation and achieve my dream of becoming a robotics engineer without worrying about the financial burden of student loan debt. I now have the amazing opportunity to partner with a sponsoring company to help mentor and support me along my engineering journey. This is not just for me; it's for my family, my community, and the next generation. I'm grateful to have the opportunity to pay my knowledge forward.
FOSSI: Who is a role model that has influenced you?
The role model that has greatly influenced me is Dr. Monique Thompson, the first black woman on our school board and the founder of The Zero Debt College Project (ZDCP). Dr. Thompson always had a passion for helping people as a licensed professional counselor and started doing scholarship sessions with the intent to help her daughter and friends go to college debt-free.
Over the years, ZDCP has become a nationwide effort to help students with big dreams go to their dream schools to reach those dreams and not be burdened by the finances that come with them. Dr. Thompson exhibits grace and class, while not accepting defeat from the challenges and struggles she faces every day. I hope to adopt this from her mentorship. She saw my leadership potential as a student leader and social media manager, which allowed me to test my abilities in a non-judgmental capacity.
FOSSI: Fast forward – where do you see yourself in ten years?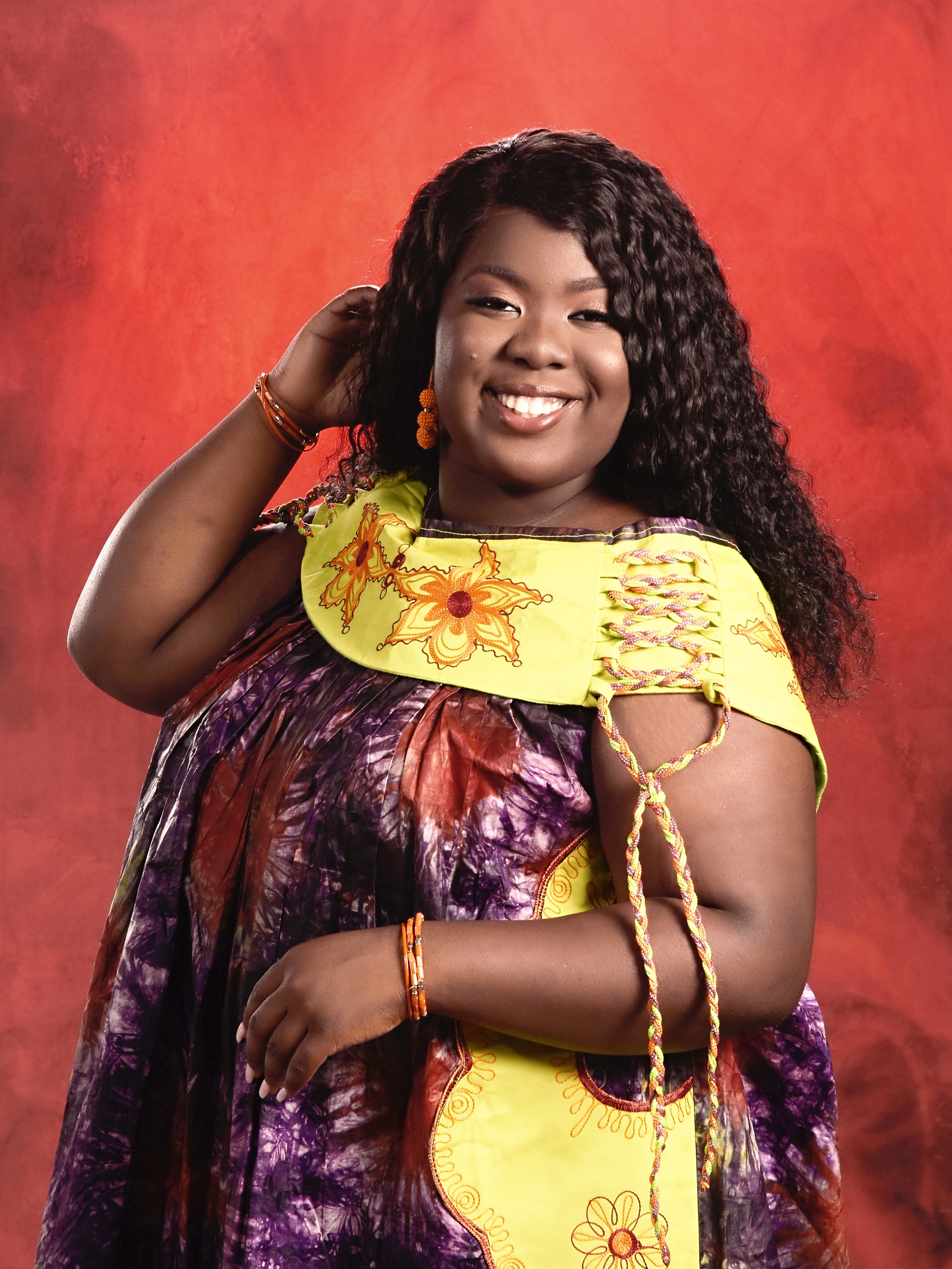 In ten years, I see myself as a successful robotics engineer after earning my master's degree and coming upon the 5th anniversary of reaching my Professional Engineer license. I will have impacted my community by mentoring at least 25 future engineers and being surrounded by diversified STEM excellence. I will also have set up an education foundation in my late grandfather's name, Dr. Patrick Chefu Fusi, to ensure students pursuing STEM degrees and education degrees are well taken care of and do my duty of paying it forward.
FOSSI: Share a few fun facts about yourself.
My hobbies and interests include: robotics, automation, engineering, coding, community service, mathematics, science, technology, artificial intelligence, mechatronics, marketing communications, entrepreneurship, comedy movies, dance, listening to music, traveling, and fashion.
One of my most prized possessions is my music speaker. I love listening to all kinds of music to help get my day started. I also like fashion and learning about new cultures and traditions.