On January 18th, the FOSSI team made its first on-campus visit to Howard University for a lunch and networking session with the 42 FOSSI scholars currently enrolled there.
Many of the scholars met each other for the first time, in addition to members of 15 FOSSI partner companies, who came from all over the U.S. (and Canada!) to attend the event. The appreciation and enthusiasm among students and sponsors was immediately apparent, and lasting connections were made that day.
Students also had a unique opportunity to have a professional headshot taken by photographer and Howard Adjunct Professor Cheriss May, who has snapped photos of many Washington notables, including First Lady Michelle Obama.
Vergnano and Dr. White share words of encouragement
During lunch, guests heard remarks from FOSSI Chair Mark Vergnano and Dr. Kimberly Wise White,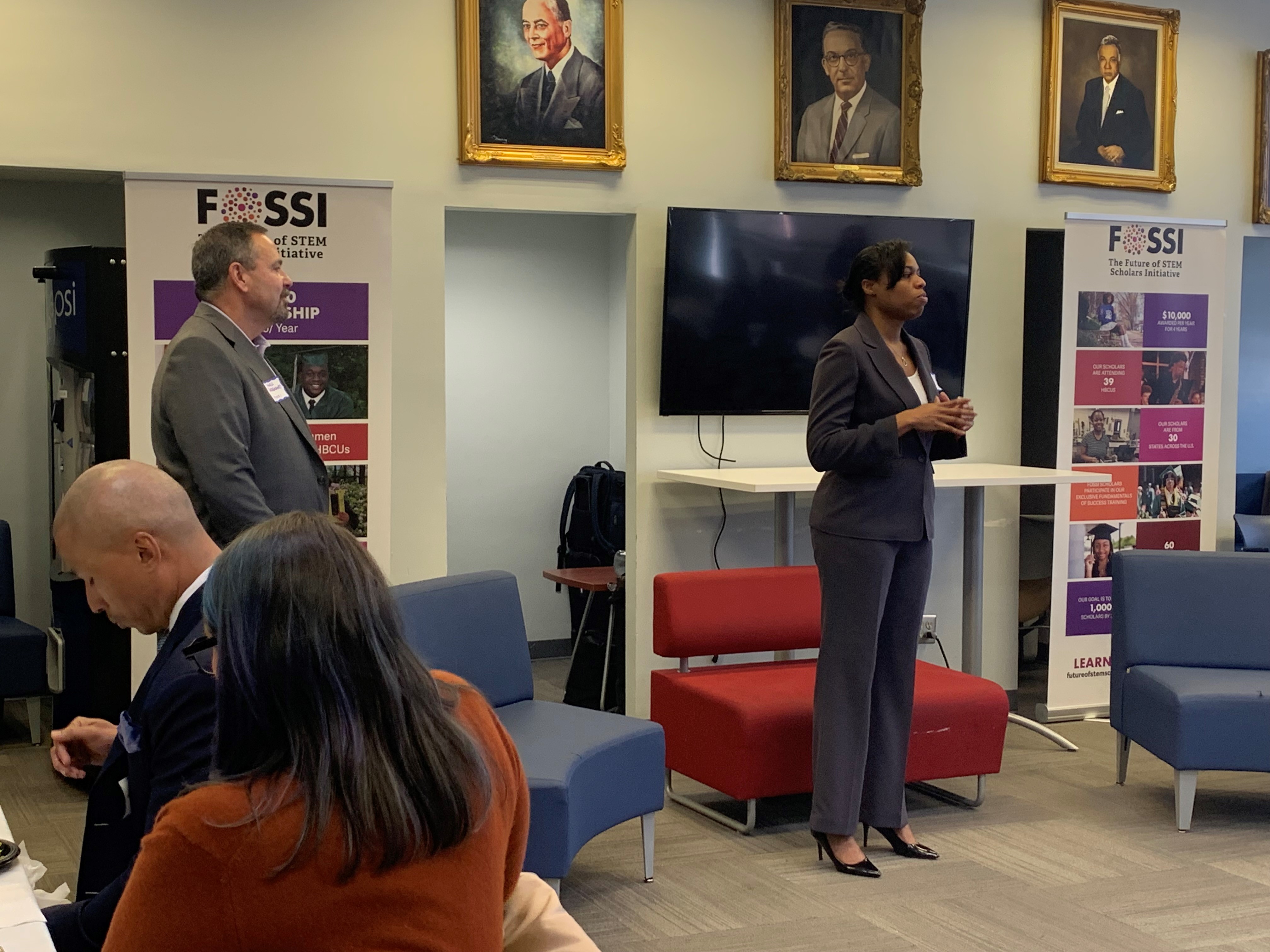 Vice President, Regulatory & Scientific Affairs at the American Chemistry Council. White spoke of her experience as a triple HBCU graduate of Texas Southern University, and how excited she is to work with the FOSSI program. "I have loved science for as long as I can remember and am so inspired by the immense talent and diversity of the FOSSI scholars, and the dedication of the chemical industry in supporting the next generation of STEM leaders."
Vergnano noted that "the relationships forged between scholars and sponsors will help provide real-world training and leadership skills to ensure the students' success in their college years and beyond." He advised FOSSI scholars to "meet as many sponsors as possible, share your interests, and follow-up" and advised sponsors to "take full advantage of having so many outstanding students in one room."
When a scholar commented that he had never heard of his corporate partner before FOSSI, Vergnano prompted each sponsor to offer a brief company description.
FOSSI scholars give feedback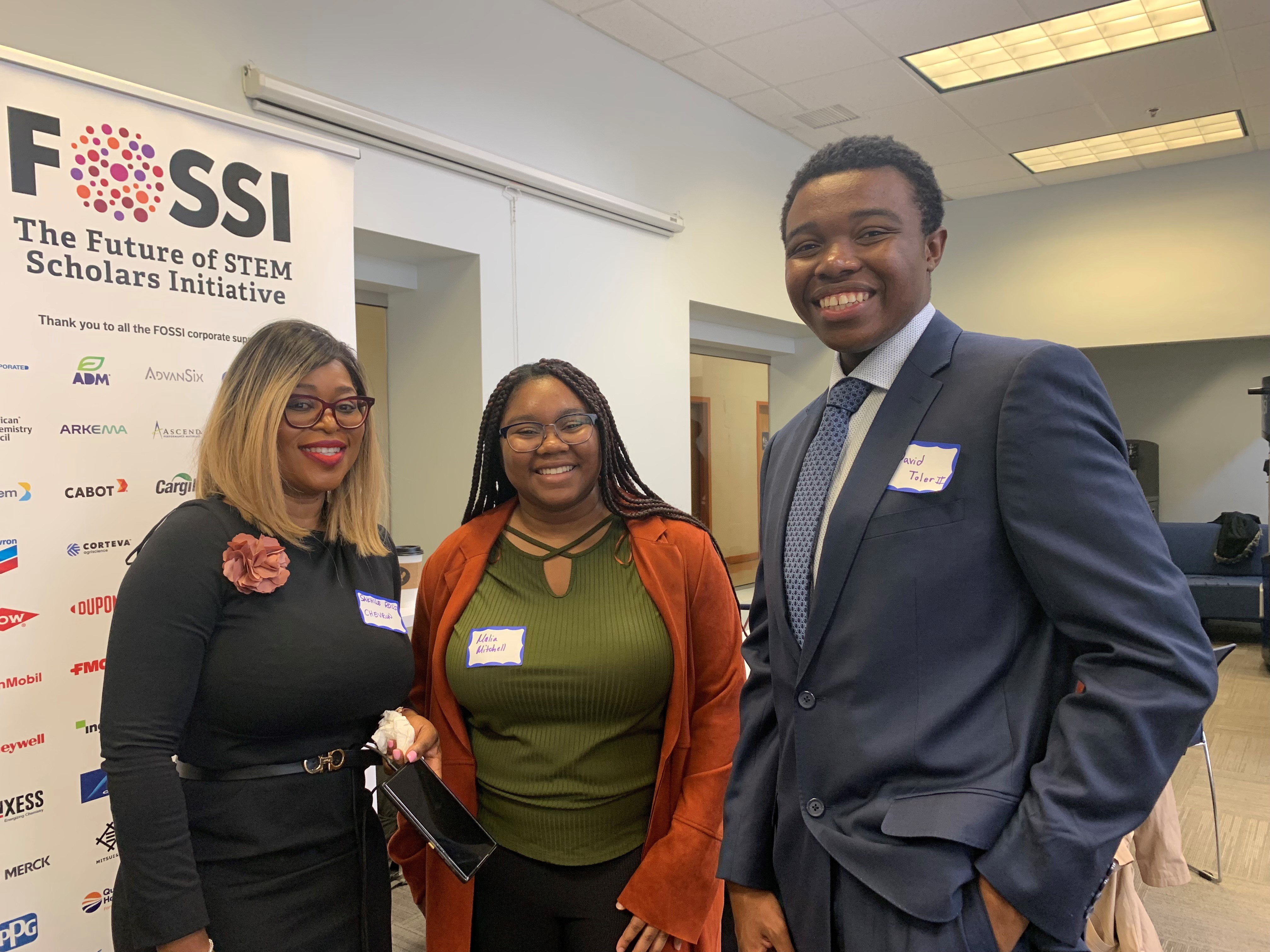 When the scholars were asked what they would like to see more of from the program, there was unanimous agreement on more in-person interaction, in addition to a request for more financial training within the "Fundamentals of Success" program, including a course on tax preparation.
The FOSSI team is looking forward to eventually visiting all 38 HBCUs where scholars are enrolled.
See more photos from FOSSI's visit to Howard below!