FOSSI: Tell us a bit about yourself.
My name is Nya Evans and I graduated from Elizabeth Seton High School in Bladensburg, Maryland with a 4.2 GPA as Senior Class President. I have had the honor to play French Horn for the past 9 years. I was the first chair French Hornist in the Wind Ensemble at Elizabeth Seton High School and have the honor to serve as the past First Chair French Hornist for the Archdiocese of Washington. I plan to attend North Carolina A&T in Greensboro, North Carolina and major in bioengineering. I am excited for the opportunity to become an Aggie and to experience college life with like-minded students at the top HBCU, North Carolina Agricultural and Technical State University.
Why are you passionate about pursuing a degree in a STEM-related field?
Throughout my high school career, I have been fortunate to participate in unique hands-on STEM programs, despite the lack of opportunities typically afforded to young African American girls. My involvement in STEM programs such as NSBE, Girls Who Code, Harvard University's Biomedical Science Program, Envision, a John Hopkins STEM program, College of Pharmacy High School Summer Enrichment Science Academy at Howard University (HU), and SOAR-X at Xavier University fostered my love for bioengineering.
Currently, I serve as a volunteer for the KidGineer engineering program. I help children make robots, code, and supervise their science labs. Many of my mentees want to pursue a STEM career because of my mentorship. My experiences in STEM have increased my critical thinking, helped me to master problem solving, and improved my confidence, setting me on a trajectory to succeed as a bioengineer.
Why is receiving the FOSSI scholarship important for you?
Receiving this scholarship is extremely beneficial to my goals because I aspire to be a biomedical engineer with a concentration in biotechnology. I am specifically interested in developing medications that can help with asthma patients because I have asthma. I would like to try to improve the medications they give patients like me. Patients like myself typically complain that the medication is not strong enough and becomes clogged or that the medication does not work at all. As I take my inhalers twice a day, morning and night, I find it confusing why there is not an inhaler strong enough to help me go throughout the entire day without wheezing. Furthermore, as an asthmatic, I've experienced shortness of breath, wheezing, and chest tightness. This scholarship supports my dream of attending the top HBCU, North Carolina A&T, to study bioengineering and biology.
Who is a role model that has influenced you?
Attorney Gatling is an inspiring role model and mentor to me not only because of her infectious Aggie pride, but because she provides me with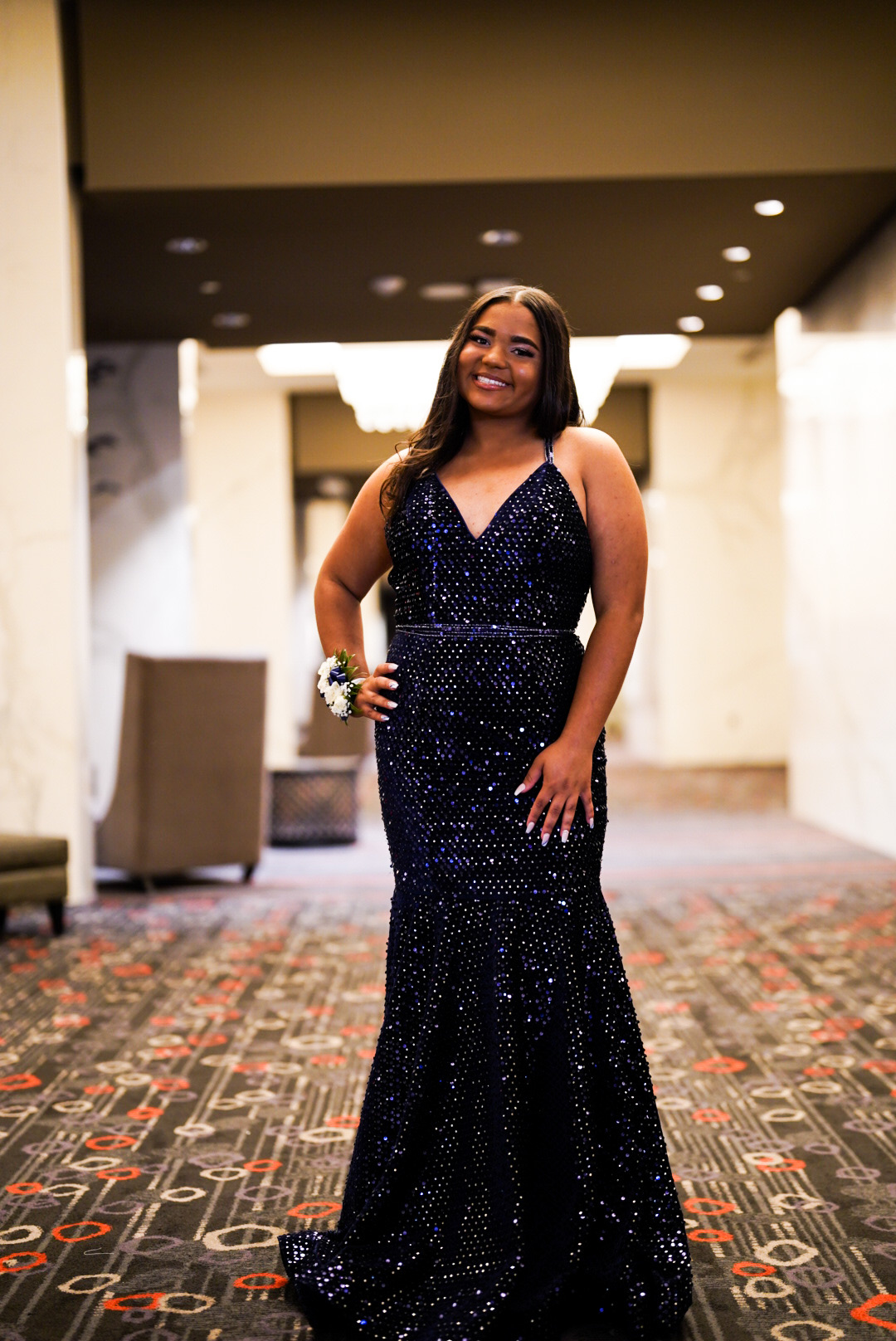 solid advice as my trusted Aggie mentor. Attorney Gatling graduated with her bachelor's degree in electrical engineering from NCAT in 1996. She is an IP attorney, diversity, equity, and inclusion professional, and a business leader.
She recognizes the importance of mentoring because it was one of her mentors that introduced her to the opportunity to combine her love of engineering and law by pursuing a career in patent law. Attorney Gatling has made a notable impact. In fact, the legacy that Attorney Gatling has created is one that I am now committed to creating for my own children, future Aggies! I am proud to say that she has recruited me to become an Aggie and I am committed to continuing her tradition of making a global impact as a bioengineer.
FOSSI: Share a few fun facts about yourself.
Throughout high school, I have demonstrated my leadership skills and abilities as a team player on the soccer team, first chair French Horn player, Senior Class President and by volunteering in my community while maintaining a 4.4 GPA. I also participated in my school's pharmacy technician class where I graduated with my pharmacy technician license. I created robots, coded, and participated in numerous biology and chemistry labs. Since kindergarten, I have participated in National Society of Black Engineers (NSBE), Girls Who Code, College of Pharmacy High School Summer Enrichment Science Academy at Howard University, and most recently SOAR X at XULA. I am also a member of INROADS- DC.