On September 23, the 2023 Future of STEM Scholarship Initiative (FOSSI) application opened at the HBCU Week College Fair in Wilmington, Delaware. This will be the 3rd class of FOSSI scholars since its founding in 2020; currently the program has almost 300 students enrolled at 39 HBCUs across the country.
The College Fair, hosted by FOSSI Founding Partner HBCU Week Foundation, was attended by representatives of 30+ HBCUs, educators, parents and more than 8000 high school students. FOSSI sponsored a booth with volunteers from DuPont, Univar, Eastman, Arkema and AdvanSix, and a Lunch & Learn on the "Superpowers of a STEM Degree." In collaboration with FOSSI, DuPont turned the mezzanine of the Chase Fieldhouse into a state-of-the-art STEM Majors and Innovation Fair, filled with exciting hands-on demonstrations. Students were able to gain a better understanding of ground-breaking technologies and innovations created by the chemical industry, and at the same time see how they related to majors and careers in STEM.
The Lunch & Learn
Attended by more than 200 students, the Lunch & Learn, moderated by Dr. Kimberly Wise White (ACC), included panelists Chester Hutcherson III (DuPont), Najwa Corum (Chemours) and Zolla Kyle (AdvanSix), and FOSSI scholars, Maurice Lewis, (Morehouse College, Electrical Engineering) and Aliyah Smith (Virginia State University, Manufacturing Engineering).
To open the program, Alexandra Pierre-Charles (Chemours), treated students to a demonstration of the power of chemistry, by making "elephant toothpaste," a dramatic, colorful, foamy eruption, created by combining water, hydrogen peroxide, yeast, dish soap and food coloring.
FOSSI scholars express their gratitude
FOSSI scholars followed, sharing their appreciation for their FOSSI scholarship, and the benefits of financial security, being paired with a sponsor company, and having the rare opportunity as a first year engineer for a summer internship. They also spoke about the importance of attending an HBCU, with a community of like-minded students and teachers who share their perspective, and where they can be true to themselves.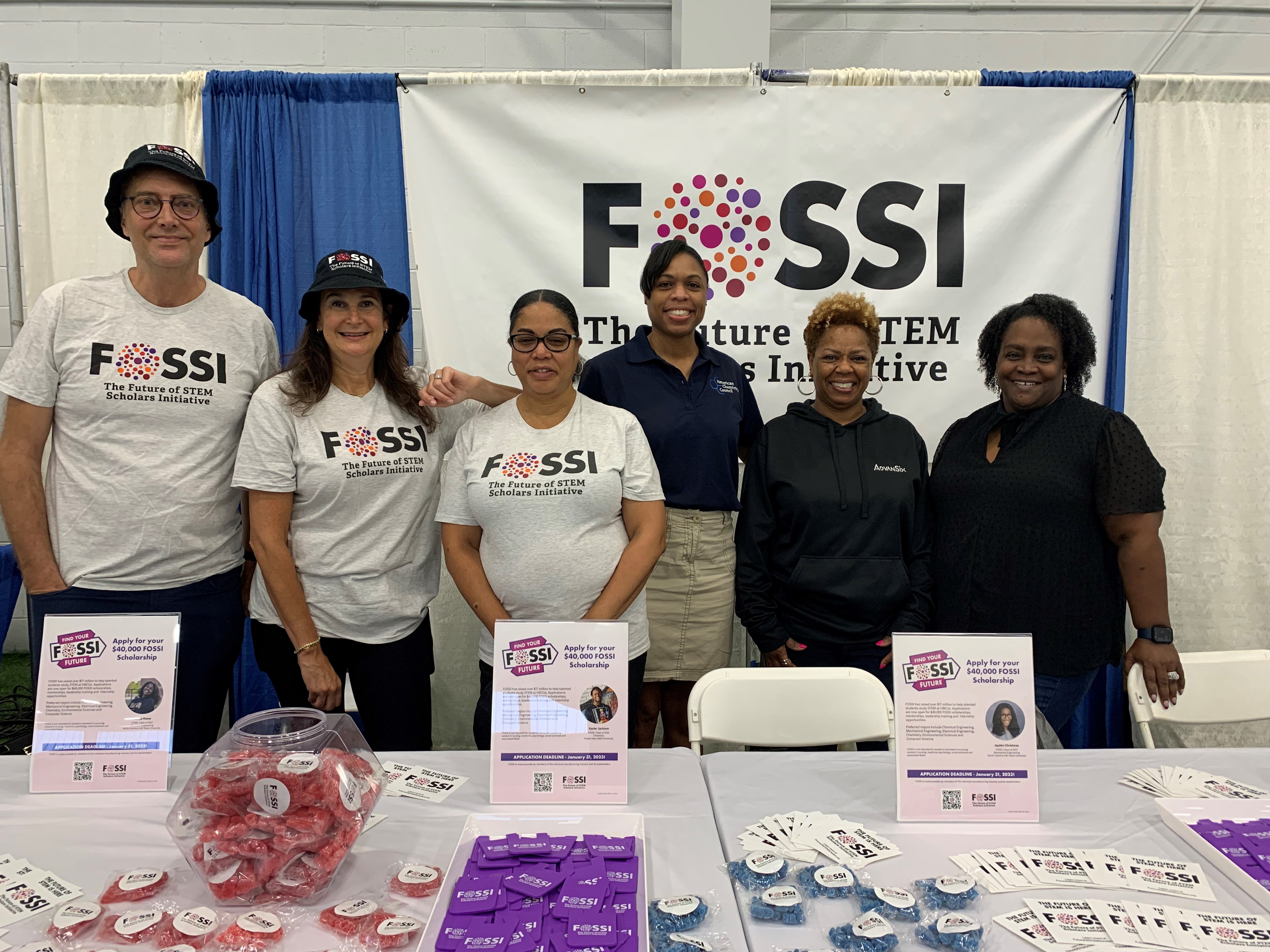 Maurice noted that "college is everything you think and more" but cautioned "there will always be another party." He and fellow scholar Aliyah Smith counseled students to enjoy the social aspects but to keep priorities straight and not jeopardize their degree. Both scholars cited time management as essential and use multiple apps to keep themselves organized.
Panelists discuss the benefits of a STEM degree
Industry panelists discussed the flexibility of a STEM degree, and the huge number of exciting and high-paying jobs that will be available over the next decade in the chemical industry.
"A STEM degree, especially engineering, can take you a very long way and in a world of different places," said Kyle, a senior HR director.
She and Corum referenced the availability of lots of "cool jobs" in sustainability, as industry seeks to develop and produce environmentally friendly processes and products.
Corum and Hutcherson, both engineers, detailed the range of roles they have held, even some outside their major, crediting their backgrounds in science, math and "problem solving," as integral to their success.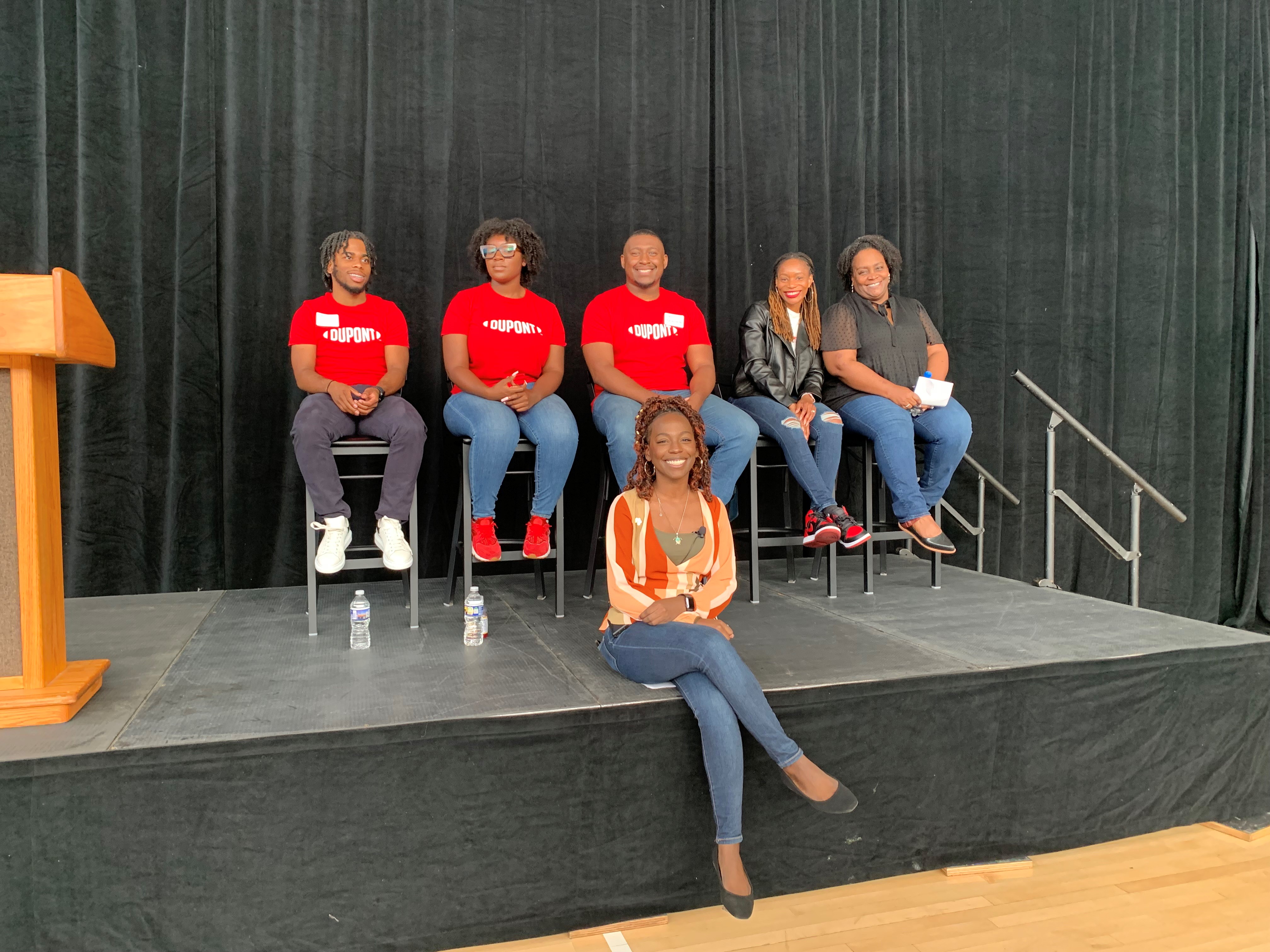 When asked to describe the best thing about their chosen careers, Hutcherson called out travel, having access to a vast network of colleagues, and the sense of pride in successfully completing a big project. Corum described the excitement of being in an industry on the cutting edge of new technologies and innovations, and having the opportunity to work with a very prominent IT company on a product that almost everyone uses.
Moderator Kimberly White contributed that her STEM degree in toxicology brought her many things, including "a free education at two HBCUs, the ability to travel the world, and her husband," saying "you never know where a STEM degree will take you!"
Kyle expressed her pride in being the FOSSI program manager for AdvanSix, and bringing scholars to Richmond this summer, to show them what a chemical plant looks like, and to be able to connect their degrees to the experience and their future.
FOSSI scholars share words of wisdom
In closing, the FOSSI scholars were asked what advice they would give high school seniors.
Aliyah shared words that she lives by, "You might not be where you want to be, but you're not where you used to be," and told students to take 5 risks a year. "It doesn't matter if you succeed or fail, you have to try." Maurice emphasized that "it's okay if you haven't figured everything out yet." He also stressed the importance of networking to expand your view and opportunities.
The deadline for the 2023 FOSSI application is January 31, 2023.
See more photos from the 2022 HBCU Week College Fair below!