Ayana Vicks-Jason is a nationally recognized scholar from the West Bank of New Orleans, Louisiana. She serves as a youth leader, mentor, and STEM tutor for minority youth in her church community. Ayana is also the founder of BlkVoicesAmplified, a non-profit organization focused on the principles of educating and encouraging black youth to be more politically and civically engaged. Throughout her adolescent years, she has volunteered in several efforts to assist black youth and the advancement of people of color. She is currently a student at Howard University and plans to utilize her non-profit organization to impact underprivileged communities and Historically Black Universities around the United States.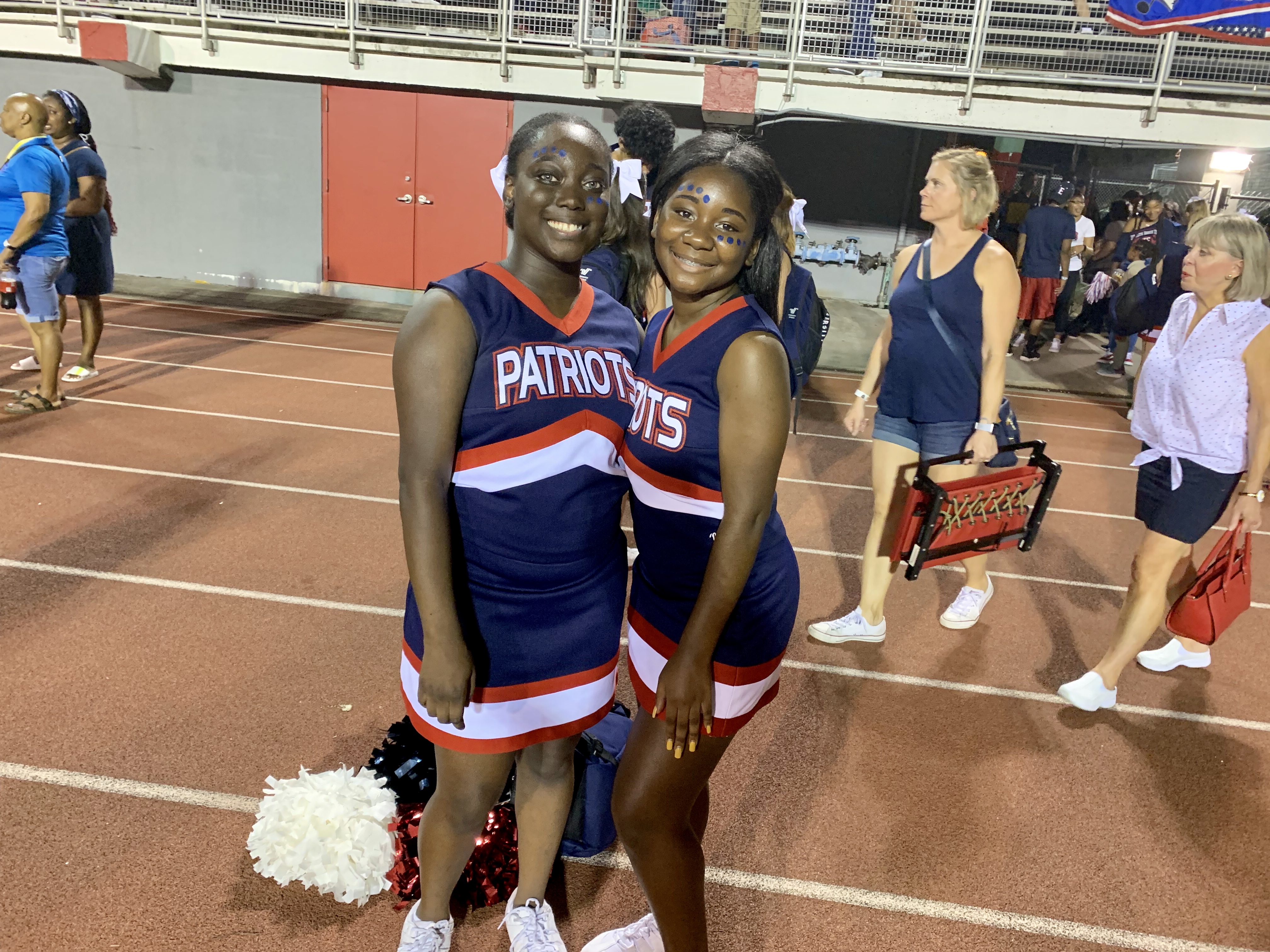 Ayana's passion is rooted in social justice. As a result of observing the unjust murders of Breonna Taylor, Trayvon Martin, Elijah McClain, and many others, Ayana developed a conviction to be an advocate against the violence constantly driven out by forces within and outside of the black community. Ayana understands that drawing attention to inequality is just the start of change. She believes that if we don't unite in taking care of our community and the people within it, then no one else will.
FOSSI: Why are you passionate about pursuing a degree in a STEM-related field?
While growing up in a middle class, African American neighborhood, I was never exposed to people with careers in science related fields. I can remember my 8 year old self questioning how science could help me in the real world and whether or not it was made for people who looked like me to study. As I grew of age, I began to learn how much of an impact the African American community has had in this field and the crucial role that individuals like George Washington Carver, Katherine Johnson, and many others have played in the advancement of Science.
As I think about my future legacy, I want to be able to impact my community as a professional in the field of science like many African Americans before me. I believe studying biology will not only equip me with the education to accomplish this but also cultivate me into the strong individual that I will need to be when facing life after college.
FOSSI: Why is receiving the FOSSI scholarship important for you?
Receiving the FOSSI Scholarship is important to me because it will allow me to be a part of social innovation by studying science, technology, engineering, and mathematics; which all play a role in cultivating the minds of youth around the globe.


STEM education will allow me to foster principles of creativity, resilience, biological research, experimentation, and teamwork. With my mother's disability, the FOSSI Scholarship will also enable me to study and attain a degree in biology without placing a financial burden upon my parents.
FOSSI: Fast forward – where do you see yourself in ten years?
One of my goals is to become an Orthodontist. As an Orthodontist, I plan to utilize my resources to implement programs that provide education on the importance of oral health care for people of color and of lower socioeconomic status around the world. Also, I would like to be the founder of a non-profit organization with a mission to assist people with limited access to dental care. Another goal of mine is to help draw attention to social injustices that exist within the African American Community.
Lastly, I would like to conduct research on the lack of oral health care within poverty-stricken, minority communities and present policy to Congress in order to combat this disparity. Ten years from now, I would like to be employed as an orthodontist uplifting people through their smiles while also encouraging them to be actively involved in the fight for equality.
FOSSI: Share a few fun facts about yourself.
I enjoy spending time with friends, educating myself on current events, watching basketball and dancing.
I have been dancing since I was 4 years old.
I model for different businesses in the New Orleans Metropolitean area.
I enjoy watching sports, and I am infact the biggest New Orleans Saints fan.
My two favorite teams in the National Basketball Association are the New Orleans Pelicans and Portland Trailblazers.
I love to learn and I am an avid viewer of almost every black show and podcast.