FOSSI: Tell us a bit about yourself.
Keliy: My name is Keliy Nakoah Haynes and I am 17 years old. I was born in Atlanta, Georgia on September 15, 2003 to Comas and Kimberly Haynes. I am the second oldest of 4 children and have lived in Covington, Georgia since the age of 4. I, along with my siblings, have been homeschooled since kindergarten by my mother. My extracurriculars during high school included varsity basketball where I was team captain, track, and an equestrian drill team. During my high school years, I attended a homeschool co-op which provided the opportunities to serve as a board member of the Student Ambassador Club, to serve as a mentor, and to also co-lead the student led Chapel Team as a board member and worship leader.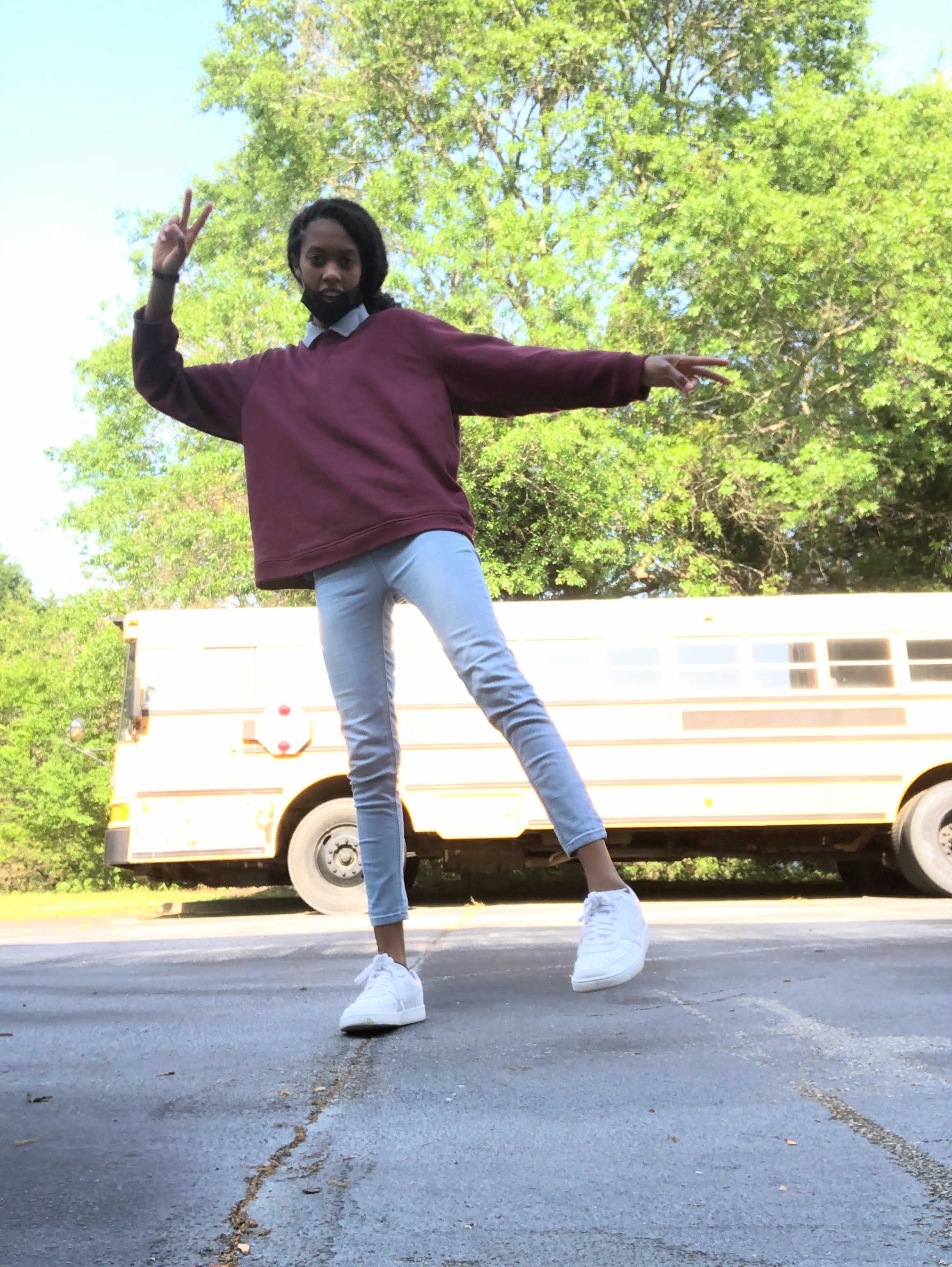 I enjoy learning about the body, learning new languages, singing, and being outdoors. I recently launched my first business which was deliberately developed to encourage those who have been emotionally impacted by the Covid-19 pandemic. Using my own original nature photography, I designed and marketed custom postcards that feature "thinking of you" messages.
I am passionate about chiropractic care and I was given the opportunity to attend a leadership weekend hosted by the illustrious chiropractic school, Life University. I was thoroughly inspired as I was surrounded by like-minded people who were just as passionate about holistic care. This event helped to confirm my career path of becoming a chiropractor and bringing awareness to the benefits of leading healthy lifestyles.
FOSSI: Why are you passionate about pursuing a degree in a STEM-related field?
Keliy: I am passionate about pursuing a STEM-related field because I have always been fascinated with the molecular processes that are ever present around us, especially in the body. A degree in Chemistry will provide an onramp as I prepare for chiropractic study.
FOSSI: Why is receiving the FOSSI scholarship important for you?
The FOSSI scholarship is important to me because it demonstrates my potential and encourages me to diligently pursue my career path. Lack of finances can be a contributing factor to being unable to accomplish educational goals. I am extremely blessed to receive these funds as I move forward to continue my education.
FOSSI: Who is a role model that has influenced your educational choices?
Keliy: Doctor Billingsley, who has been our family chiropractor for over 8 years, has influenced me immensely. I have always been fascinated with chiropractic care and being in her office only strengthened my aspiration to pursue a career in chiropractic care. I desire to follow in her footsteps, serving others by treating them with the best care and helping them to embrace healthy lifestyles.
FOSSI: Fast forward – where do you see yourself in ten years?
Keliy: In 10 years, I see myself either as an associate chiropractor or owning my own chiropractic business where I would be in the position to serve both the Spanish and Deaf Culture communities. I see myself having traveled globally and advancing my photography skills. I also see myself driving a purple Camero.
FOSSI: Share a few fun facts about yourself.
Keliy: I love playing basketball, being outside (especially near bodies of water), longboarding, taking nature pictures, and singing. I am also endeavoring to become fluent in Spanish and American Sign Language . I also love riding horses.