Pictured above from left to right: Dr. Kimberly Wise White, Taylor Hines, Lisa Lanzkowsky
Almost everyone is familiar with the typical superhero persona, with qualities like X-ray vision, leaping tall buildings in a single bound, and of course, the cape. All of these qualities evoke visions of extraordinary people saving the world with their incredible feats. But in the chemical industry, not all superheroes wear capes.
Toxicologists, biologists, chemical engineers, computer scientists – these jobs can transform our world and solve our greatest challenges. And, students with a passion and talent for science, technology, engineering and math can join their ranks by pursuing a STEM degree. With $40,000 scholarships available, The Future of STEM Scholars Initiative (FOSSI) can help make that dream come true.
FOSSI's Lunch and Learn at the HBCU Week College Fair
Last month, FOSSI representatives spoke to nearly 200 students at the HBCU Week College Fair in Wilmington, DE, hosted by HBCU Week Foundation, a FOSSI Founding Partner. The College Fair brought together thousands of students, more than 50 HBCUs and a dozen corporate sponsors, to offer scholarship opportunities to help create a pipeline of diverse employees and future leaders.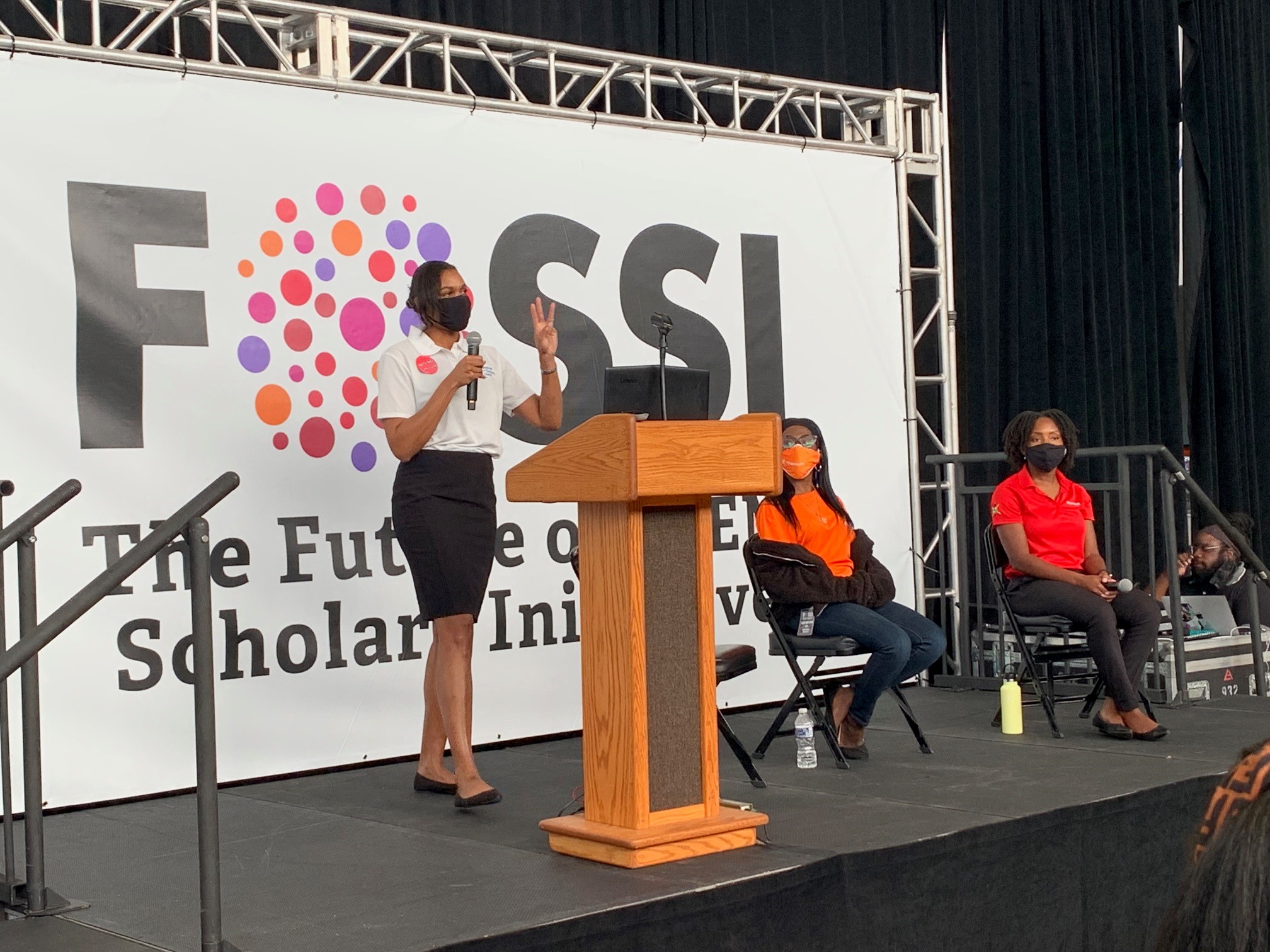 At the College Fair, FOSSI hosted a FOSSI Lunch and Learn session, "Unleash your Superpowers with a STEM Major." Moderator Dr. Kimberly Wise White inspired students by sharing her experience, her passion for science, and the value of an HBCU education.
"Every day somebody in a STEM field is doing something heroic – they are doing something innovative; they are making something that didn't previously exist. So, when we think about superpowers, we get really excited about science. I love science, I have always wanted to be a scientist. I'm a double major biologist and an environmental toxicologist, and all of those degrees came from an HBCU. I spend my time looking at how we can make the world a better place."
Perspectives from FOSSI's sponsoring companies
The Lunch and Learn also featured FOSSI sponsoring company participants Alexandra Pierre-Charles, Product Stewardship & Regulatory Consultant, The Chemours Company; and Taylor Hines, Project Engineer, ExxonMobil, who shared perspectives on how a STEM degree can lead to an impactful and rewarding career in the chemical industry.
Hines spoke of how her experience as an HBCU graduate with a mechanical engineering degree enabled a fulfilling career at ExxonMobil's Baytown, TX facility. "I had a great experience at Howard, and going to an HBCU exposed me to a lot of different opportunities for internships and interactions with corporations. I encourage all of you to apply to HBCUs and pursue that path."
Pierre-Charles noted, "My current role in product sustainability has definitely made me unleash some unique creativity. Working in regulations and being able to help keep a company like Chemours responsible and following regulations that other countries put in place – I like helping with that."
This week, as we celebrate National STEM Day and National Science Day, we hope their stories and career paths will inspire more diverse students to pursue a STEM degree and show future industry leaders the various ways STEM can bring out their own inner superheroes.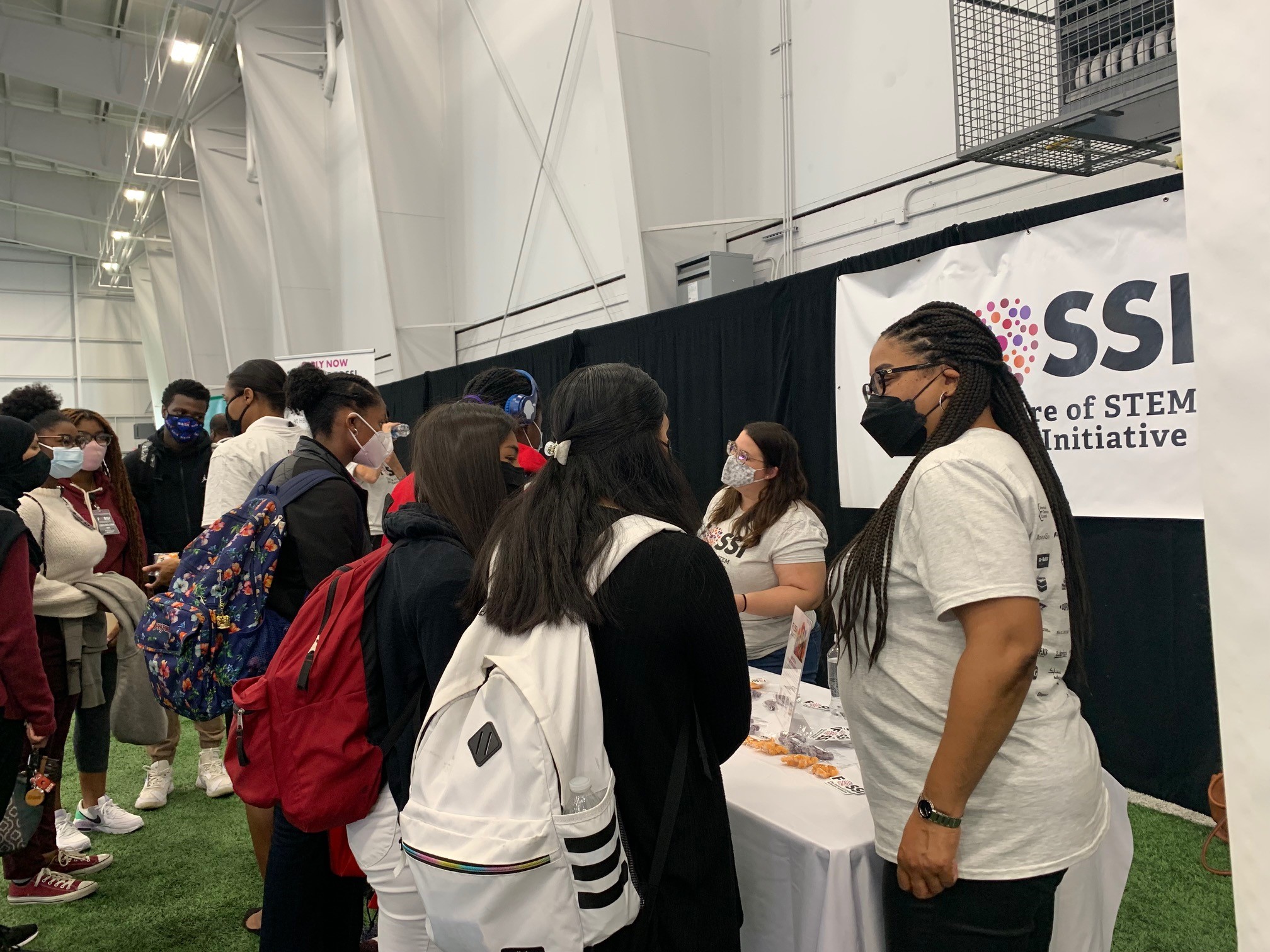 Join FOSSI's 2022 class
Do you know someone interested in becoming a 2022 FOSSI scholar? The applications are now open. The deadline to apply is Feb. 15th, 2022. Visit futureofstemscholars.org/apply.