FOSSI: Tell us a bit about yourself.
Greetings! My name is Jadyn Fleming, a graduating senior at Rogers High School in Rogers, Arkansas, and an incoming Freshwoman at the illustrious Spelman College. I love leading, being involved, partaking in community service, and I have a special place in my heart for anything breakfast.
Three years ago was the first time that my family and I had the opportunity to tour the Spelman campus. I knew immediately that I needed to be there because, for once, I'd be immersed in a community of diverse, unapologetic black women who were extremely supportive of each other, and all striving for higher education.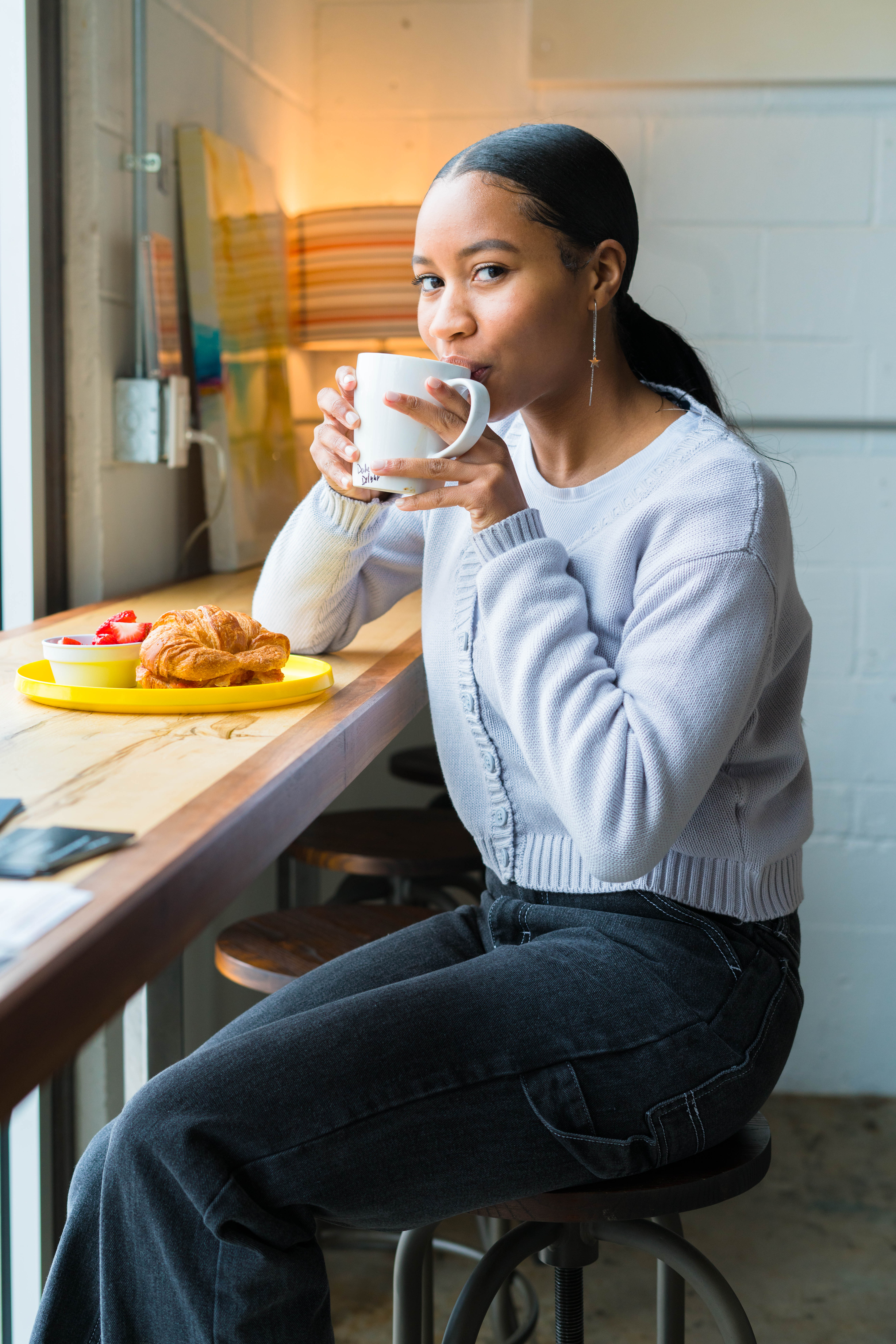 Though I could self-identify with all of those attributes; to my peers and even some teachers at home, I was just an "exception." Spelman, a campus full of exceptional women, is the place for me. In the field that I want to be in (STEM), women and ethnic minorities are underrepresented. Knowing the field is heavily dominated by white men, it might seem contradictory to some to attend a school full of black people; furthermore in my case, black women. However, the HBCU culture has been something I have wanted to be indulged in and my parents have endorsed.
I am looking forward to being in an environment with exceptional women helping me reach my full potential in my career aspirations by shifting the norm of women in STEM.
By alleviating a portion of the financial burdens that I am facing, FOSSI has invested in the future of STEM. Any support to any extent is helpful in my education career so I thank FOSSI for helping me.
FOSSI: Why are you passionate about pursuing a degree in a STEM-related field?
The world of math and science is competitive and currently very selective. We always want and advocate for the best of the best, but it's damaging when one constantly sees that the main qualifier for this motif doesn't look like you.
I know that pursuing a degree in a STEM-related field will help pave the way for more people who look like me to get involved too. That is why in college, I intend on attaining degrees in Computer Science and Computer Engineering from Spelman College.
For my professional career, I plan to ensure that the world of STEM reflects what the real world looks like in terms of inclusion. I'd also ensure that innovative products are accessible for all, strive to find ways to employ technology to promote cultural awareness, benefit communities like mine, and personally charge corporate America to change these disparities.
FOSSI: Why is receiving the FOSSI scholarship important for you?
I am very pleased to know that my hard work has literally paid off. It is important for students entering college to have means of offsetting its cost. FOSSI is helping not only me, but HBCU students nationwide to pursue their goals. They have proven that Black Minds Matter in STEM, and HBCUs are a vital factor in that. By alleviating a portion of the financial burdens that I am facing, FOSSI has invested in the future of STEM. Any support to any extent is helpful in my education career so I thank FOSSI for helping me.
FOSSI: Who is a role model that has influenced your educational choices?
Though Kathrine Johnson, Ida B. Wells, and Latriece Watkins come to mind, my mother Dominica Fleming has been my guiding light. I reference her in every single educational decision and try my best to replicate her approach to challenges. Smart, driven, and a perfectionist, she has instilled in me those exact same traits, and I am forever grateful for it. Lovingly, she has always told me to aim high, and never to do the bare minimum. She is my role model.
Fun facts about Jadyn
Be it music, academics, hobbies, clubs, or even those I talk to; I think it's best described as "a little bit of everything". Knowing different topics, genres, backgrounds, and people helps me know how to carry myself as an individual. Someone open to understanding and appreciating differences. Yes, I've played soccer for 9 years, but I have also dedicated time to learning the bass guitar, doing puzzle tournaments, binging movies, tv show analysis, cooking breakfast, all while leading in over half the organizations I'm a part of. I am no one trick pony!