FOSSI: Tell us a bit about yourself
My name is Kenneth Holman Clark, III, and my hometown is Manassas, Virginia. I am a Summa Cum Laude graduate of Forest Park High School and have received the Forest Park High School Academic Excellence Award every year in high school. I am also a member of The National Society of High School Scholars and The National Honor Society. I have received a President's Education Award, Outstanding Academic of Excellence, and the President's Volunteer Services Award (Silver) National & Community Service. Since the age of 13, I have been a member of Top Teens of America, which is a community service organization sponsored by Top Ladies of Distinction.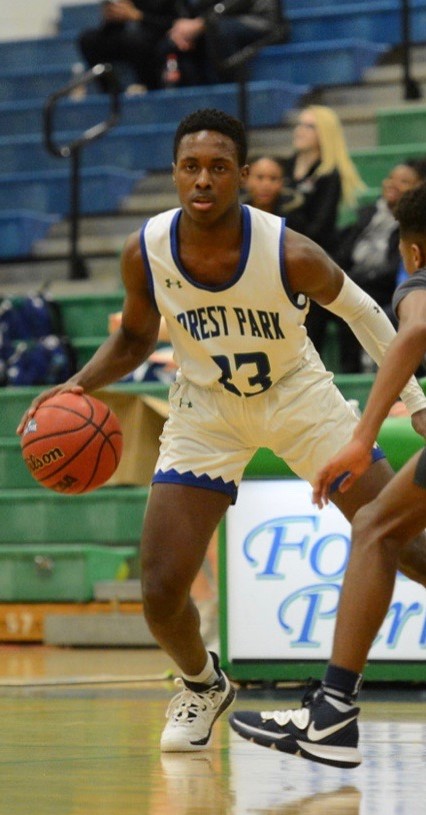 I was a member of my high schools Future Business Leaders of America Club prior to the COVID outbreak, and I also played several sports in high school. I started JV baseball as a freshman, made the Varsity track team my junior year, played Varsity football my senior year and I am a three-year starter and two-year team captain on the Varsity basketball team. I was also selected to the All-Cardinal District, All-Region 6 and All-DMV (Washington, DC, Maryland and Virginia) basketball teams as a junior in high school.
My professional goals and aspirations are to obtain a bachelor's and master's degree in engineering, gain experience in the workforce as an engineer and eventually become a CEO of an engineering company. I enjoy playing sports, exercising, lifting weights, video games, and reading.
Why is receiving the FOSSI scholarship important for you?
Obtaining a FOSSI scholarship has truly been fantastic for me and for my family. I have set short term educational goals to obtain my master's degree immediately after obtaining my bachelor's degree. The FOSSI scholarship will help supplement the high cost of tuition that goes with attending North Carolina A&T State University, which is out-of-state, but most of all allows me to attend my dream university that has a great engineering program. FOSSI has blessed many students and their families by giving them a chance to reach their goals and their dreams and I am thankful to them for helping me with mine.
My parents always tell me that anytime people put their trust in you that you must show them that they can count on you. I want FOSSI to know that they can count on me. I thank them for helping me go to NC A&T State University and giving me the chance to earn an engineering degree.
Fun facts about Kenneth
I played multiple sports in high school including 3 years on varsity basketball. I am a descendant from Jamaican and Panamanian grandparents, and I was born in Bethesda, Maryland. In kindergarten I drew a picture that was displayed in the local city newspaper, and I love skittles. My favorite ice cream is Oreo Milkshake, and I sang at Carnegie Hall as a member of the Prince William All-County Honors Chorus in the 8th grade. I love doing community service projects and I am willing to devote the necessary hard work and dedication to becoming a successful engineer and a more intellectual person.